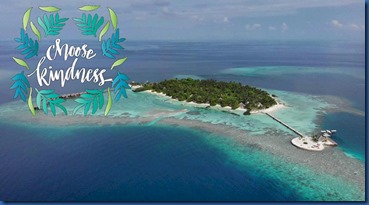 "Practice random kindness and senseless acts of beauty." —Anne Herbert
Anne Herbert's quote above seems to capture the ethos of Nika's "kind island" initiative:
"NIKA ISLAND will be the first kind island in the Maldives…An island not subject to the ravages of time, nor to the dynamics of massive tourism that are redefining the Maldives. A land that embraces the value of kindness by translating it into concrete social projects that benefit the ecosystem itself: an ambitious alchemical experiment with simply unrepeatable contours. International Kindness Movement is a network that to date has reached 300,000 participants and spreads kindness, restoring the highest human, spiritual, cultural, environmental and social values to the territory in which it operates, through the promotion of a healthy and conscious lifestyle."
Nika is becoming an Ambassador of Kindness as a part of the International Kindness Movement which describes them in their charter as follows:
"The Ambassadors of Kindness are: Friendly, Understanding, Positive, Kind, Inspirational, Grateful, Compassionate, Resilient, Passionate, Patient, Empathetic, Respectful, Determined, Forgiving, Humble, Honest, Courageous. As an Ambassador of Kindness, you will be undertaking to support the ongoing kindness campaign. Whilst it is about the promotion of events leading up to World Kindness Week in November, it's also about engaging the whole village to create a better environment within the greater community by promoting the good work that is being done in all sectors of the Village."
Some of this might seem rather obvious and superfluous (isn't every resort going to be "kind"), but I think that just mission statements and campaigns can inspire and focus organisations to make that extra effort and take those extra initiatives to walk the walk.
My kind of island!