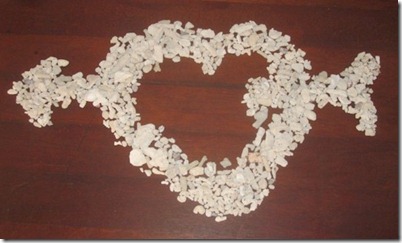 Bed decoration, with petals and blossoms from local gardens, is a longstanding tropical resort tradition practiced with great panache in the Maldives. Kuramathi has innovated on the concept with towel sculptures. And Anantara Veli provides another twist with coral floor decorations (see photo above). They create a variety of artistic greetings to guests using coral bits from the beach.
This distinction seemed appropriate to call out today with the passage of another romantic rock flirtingly brushing by the earth more closely than it has in over three decades – Asteroid 433 Eros ('Eros' of course the 'God of Love'). Mind you, that intimate encounter is still 16 million miles away.
So today in Anantara Veli you can get romantic signs from above in the heavens or below at your feet from possibly the most romantic rocks in the Maldives.