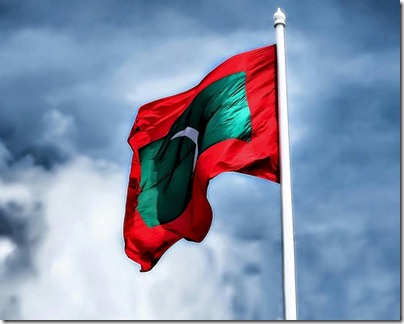 Happy National Day!
A celebration of Maldivian independence from Portuguese rule in 1558.  Our recommendation for the resort to celebrate all things Maldivian is Park Hyatt Hadahaa. For starters, they add a bit of an authentic twist to their local island excursion. Most resorts offer day trips to local island which provide a glimpse of daily life through a cursory tour. Perhaps the chance to pick up a more native piece of handicraft. Hadahaa has put a bit more effort into introducing its guests to the Maldivian culture with it 'Journey to the Maldivian Passions' with 3 distinct experiences on offer..
Identity, Faith and Celebration – Take a journey to an outlying island and explore the Maldives first hand. Your personal guide will accompany you to Kondey or Dhandhoo on our high-powered speedboat and then provide an educational tour on the intricacies of local culture, religion and festivities.
Artisans – We visit the source of this unique skill and meet the local artisans in their workshops to glimpse a moment of their life. Incorporating traditional values and skills of the people of the islands, handicrafts of Maldives which combine skilled craftsmanship with artistic techniques.
Food and Family – Meet a local host and share a moment in the daily life of a fisherman's wife and her family devotions, and see them living in coral houses furnished with handicrafts. Discover the simple existence of Maldivians in harmony with nature, learning the women's daily household chores, how they prepare the unique main meals from scarce wood in the smoky traditional kitchens.
Each take about 3 hours, cost about $200 per person and have a minimum of 2 and maximum of 4 people.
Hadahaa's interest in the local culture is not relegated to fancy forays, but rather are woven into the entire resort. Just this month they launched a community development initiative called 'Hadahha Thrive' which involves the contributions of all of the Maldivian staff…
"Currently more than 55% of the resort's employees are Maldivian and despite most coming from the nearby islands, the remote location of Hadahaa means nearly all staff live on the island. With this in mind, Park Hyatt has begun to develop a symbiotic relationship with the neighbouring islands and has formed a committee of elected 'Ambassadors' to represent the different communities. Through better connectivity, shared knowledge, development of business skills, and encouragement and participation from both sides, Park Hyatt Maldives Hadahaa hopes to create a mutually beneficial programme that inspires sustainable development projects, allows the resort to gather supplies and recruits from nearby islands, and ensures the local communities develop and prosper…Park Hyatt has selected Gemanafushi and Dhandoo as the first communities to take part in the kick-off projects, based on the number of employees from each of these neighbouring islands. The programme will initially focus on improving five key areas – Business Development…Career Development…Hospitality…Environment…Social Awareness"
Finally, at the resort itself, Hadahaa features the distinctive Battuta restaurant (photo below)…
"Here at our signature Maldivian restaurant, we provide our guests with a distinctive and authentic dining experience. Battuta's delivers guests with a culinary journey that samples local flavours and regional spices…Nestled into the native flora of the island, guests are offered a thoroughly indigenous experience in a beautiful open space cooled by ocean breezes….An open kitchen is central to the restaurant where you can experience the ultimate regional food experience being cooked right in front of your eyes. This restaurant offers food specialties from the Maldives, India and the Middle East."