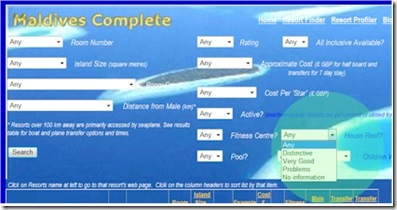 "How is the house reef?"
That is one of the most common and critical questions prospective visitors ask when considering a Maldives resort. One of the marquee Maldivian activities, perhaps the best in the world, is snorkelling. And the main event to snorkelling is the 'house reef'.
When I was first introduced to the Maldives by friend and colleague Andy Lees, his main words of advice were to make sure the resort had a great house reef. Of course, the sun, the sand and the overall paradise can be more than enough for a spectacular holiday for many. Also, those resorts poorly endowed in this all things reefy almost always offer many excursions to take guests to excellent nearby reefs for snorkelling.
I've covered the subject of house reefs on several occasions…'Closest House Reef', 'Best House Reef', 'House Reef Drop Off'.
But the subject has come up so frequently that I have decided to add a 'House Reef Quality' parameter to the Maldives Complete database of resorts. The breakdown is fairly basic, but it will provide some general help to people who do want to filter on this variable…
Distinctive. One of the best house reefs in Maldives in one way or another. Only a handful of these.
Good / Very Good. Where the lion's share of house reefs sit. These resorts will deliver great snorkelling experiences characteristic of the Maldives
Problems. Some sort of significant problem or weakness to the resort's house reef. Usually, the problem is accessibility, but it could be strong currents, no drop off or something else.
No information. I haven't been able to find any details yet on the resort's house reef.
You can filter on this item (see snapshot of 'Resort Finder' page above) and the information is included in the Resort Profiles.