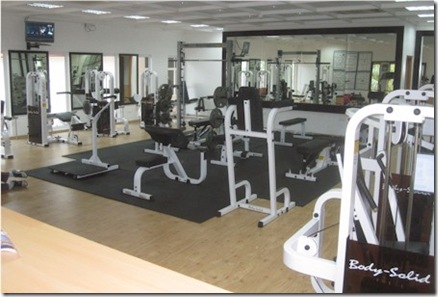 So your New Year's Resolution is to get fit? Lose a few pounds? Perhaps work off a few of those Traders mocktails?
There was a time when the 'fitness centre' was an after-thought to a Maldive resort (some would say appropriately so for anything with the word 'work' as in 'workout' in it). Often a closet somewhere with some random barbells and a tired treadmill. These days, resorts have understood that keeping up fitness (especially with the plenty of rest, time available and buffet temptations) are an important piece of infrastructure. Most of the 4 star resorts and better now have commendable gyms with a range of up-to-date equipment.
But the biggest, best-equipped centre I can find is the Hulhule Hotel. 22 machines in total including a rowing machine and cross-trainer. For the class school weight trainer, they have full Olympic free weights with a wider range of benches than my local sports centre in the UK.