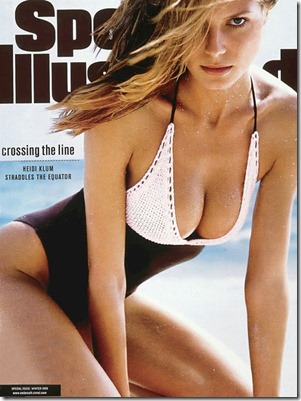 While While the Maldives might have competition for being the top photoshoot destination in the world, there is definitely one top photoshoot in the world…the Sports Illustrated Swimsuit Edition. The 2016 issue which hit the stands yesterday now so hotly anticipated that they have developed a television show to launch it. Famous SI Swimsuit models include Cheryl Tiegs, Christie Brinkley, Elle MacPherson, Kathy Ireland, Paulina Porizkova, Anna Kournikova, Kate Upton and Beyonce.
And two of the most famous today – partly for their own reality TV shows – shot their issues in the Maldives. Tyra Banks was on the ascendency to becoming her "Americ'a Top Model" with the 1998 edition shot at Banyan Tree Vabbinfaru. Her previous year's cover was historic as she was the first black American to grace the cover of the blockbuster annual Sports Illustrated Swimsuit Issue. That year also introduced "America's Got Talent" Heidi Klum as 1998's cover girl.
The next Maldives issue was 2010 shot at Anantara Veli and Dhigu featuring Christine Teigen, Bar Refaeli, Dominique Piek and Brooklyn Decker.
While the USA Swimsuit Edition is the main event, SI South Africa has also been drawn to these neighbouring picturesque Laccadive shores. SI South Africa produced a swimsuit calendar featuring Joelle Kayembe at Bandos, as well as Lee Ann Liebenberg and Liza Botha back at Anantara.
Here are 10 true "10s" from the SI Swimsuit collection…
1.

Tyra Banks

(USA) – Banyan Tree Vabbinfaru: 1998

3.

Lee Ann Liebenberg

(South Africa) – Anantara Veli: 2008

4.
Bar Refaeli
(Israel) – Anantara Dhigu: 2010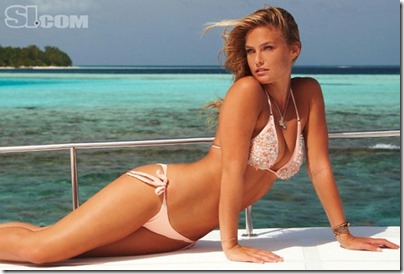 5.

Beri Smither

(USA) – Banyan Tree Vabbinfaru: 1998

6.

Joelle Kayembe

(South Africa) – Bandos: 2008

7.

Christine Teigen

(USA) – Anantara Dhigu: 2010

8.

Liza Botha

(South Africa) – Anantara Veli: 2008

9.

Dominique Piek

(South Africa) – Anantara Veli: 2010

10.

Heidi Klum

(Germany) – Banyan Tree Vabbinfaru: 1998

And if the pin-ups are not enough, Sports Illustrated has kindly posted a whole collection of videos taken from the shoots so you can enjoy the backdrop of the Maldives with this assortment of aesthetic additions.