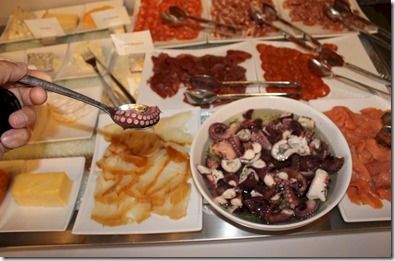 "In my day, we had fantastical feasts when I lived in the palace." – Ursula, The Sea Witch
I've seen a lot of fare offered up on the smorgasbord that is the Maldives buffets. But first time I encountered fresh, octopus sashimi (or as our young son called it "Sea Witch" from Ariel) was at Velaa's expansive breakfast banquet. Fantastical.
Witch food are you eating for breakfast??