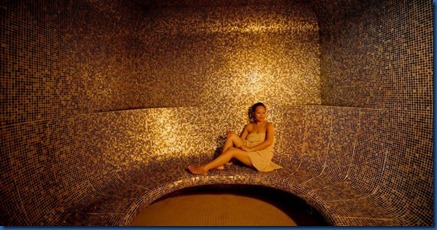 At Kandolhu immerses you in the art of a deal with their "Spa AI" package. You can relax about a spa splurge and leave behind your worries about a wallet purge:
"The new offering provide unlimited access to the entire range of spa treatments including VOYA body experiences, YonKa facial treatments, skincare options and a wide range of specialised massages. Skilled therapists personalise daily treatments and activities according to the guests' wellness needs. By unlimited, no restrictions are applied from visit frequency to type of treatment. Curated instructional videos, Manduka towels and mats, specially designed wellness beverages and healthy mixed fruit plates are provided to all guests booked for this package. A preferred discount is given on all VOYA and Yonka retail products sold at the spa."
Let your aches and cares melt away instead of your budget.