Seven years…and yet, I still come across so many things I haven't seen yet in the Maldives. With 22 sleeps to Christmas, here is a Santa List for every resort…
1. EXTREME WATERMELON CARVING – Despite some pretty amazing renditions, I still don't feel we have hit peak watermelon in the Maldives. [ABOVE]
2. SPA SALT BED – Came upon one of these during our visit to Urbino, Italy. Massage treatment is done on a bed of salt. Allegedly, especially good for skin and respiratory ailments.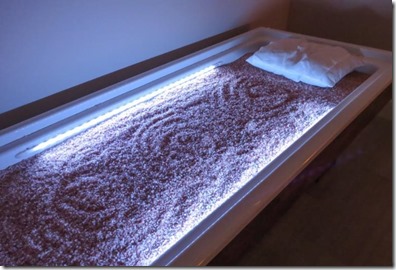 3. RECOVERY RETREATS – Spas have traditionally been loathe to treat cancer patients because there has been thinking that the 'treatments' could actually facilitate the spread of the illness. As it turns out, no clinical evidence exists to support this notion. On the contrary, many doctors are recommending spa treatments to help patients cope with the stress and discomfort of their chemo and other medical treatments. And I know from personal friends facing "big C" challenge, that there is nothing like staring your mortality in the face to inspire some carpe diem and move your bucket list items (like visiting paradise) higher in your personal priorities.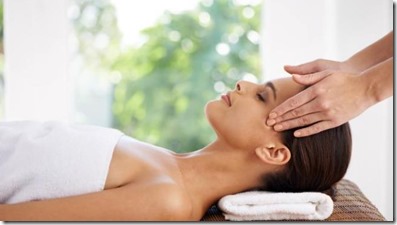 4. LIVING PHOTOGRAPHS – "Cinemagraphs", which many have referred to as "living photographs", are a new way to show image and video in one. The new technique – in which one element of the image moves continuously, much like a video, while the rest of the image remains static – is making waves in advertisements and social media because it allows people to connect longer with what they are looking at".

5. BUTTER COFFEE – The latest craze in coffee decadence with a health-benefit twist. Supposedly a good 'treatment' for sleep deprivation (for those long-haul red-eye flights to the Maldives.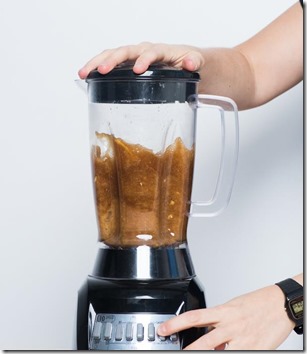 6. SUGAR-FREE COCKTAILS – A delights for weight watchers and diabetics, but also the trendy thing in "Healthy Hedonism".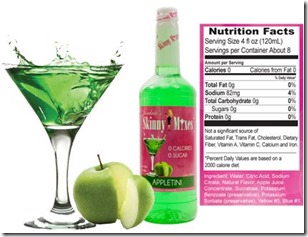 7. SHARK FIN ICE – "Shark Fin Soup"…bad! But "Shark Fin Ice"…brilliant.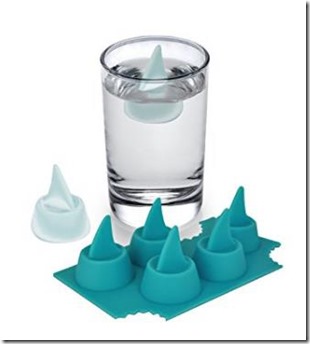 8. SLIDING-SEAT ROWING CATAMARAN – I've previous reflected on the fun of having a scull in the Maldives. Even an ocean-going skiff (like they now have at Hulhumale and Gaafu Dhaalu). This ocean going rowing cat seems like an even more stable, low maintenance option for a similar outing.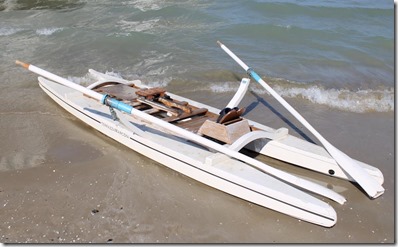 9. PEEK THROUGH SUP – What SUP?? Why isn't this in the Maldives? Every resort now has the trendy paddleboard. Great activity for the calm atoll waters. But with the added bonus of facilitated portal into the aquatic wonderland below.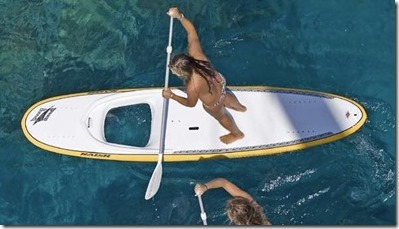 10. SEE-THROUGH SUP – Actually, now that we are talking about it…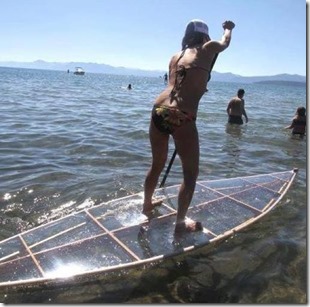 11. INFLATABLE BOAT PLANE – Yep. For a bit higher vista (admittedly, it would likely be difficult to get a two-person version so a trained resort staff member could pilot it).

12. SELF –PROPELLED AQUANAUT SUIT – Another Hammacher-Schlemmer gem…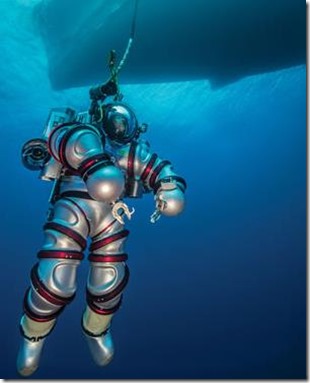 13. MERMAID TOWEL – Anything mermaid deserves a place on the shelves of the resort gift shops.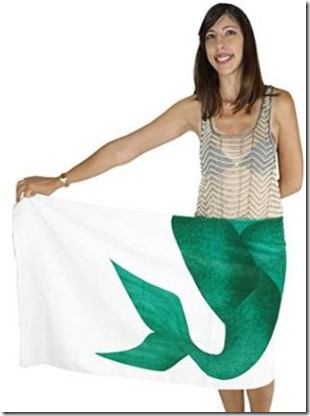 14. MERMAID BLANKETS – Maybe a bit warm for the toasty temps of the Maldives, but still an irresistible item for a Maldive gift shop.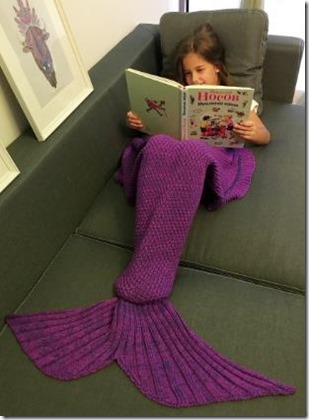 15. RECYCLED BAG SHOES – Actually made from plastic bag refuse from the Maldives, some gift shop should have these in stock.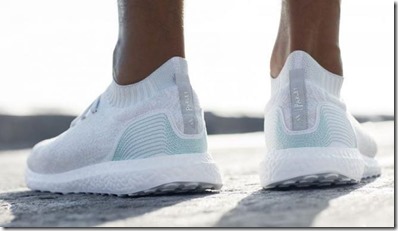 16. DRONE FISHING – For the aspiring fishermen with less stable sea legs.

17. 'JAWS' CINEMATIC COURAGE CHALLENGE – Lots of resorts have cozy outdoor cinemas on the beach now. How about moving those 'seats' a bit further out into the lagoon?? Sort of an extra "immersive" dimension to the cinematic experience. And if a wrasse comes up to nibble on your sunburnt toes, then this…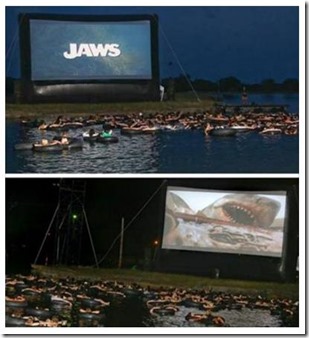 18. SHARK CHAIR – This needs to at least be in some Kids Club.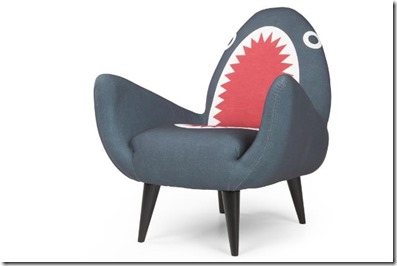 19. SHARK PUMPS – And when you aren't putting your feet up…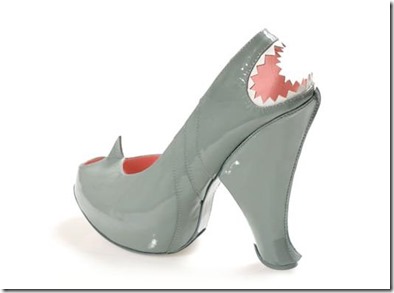 20. ALL GLASS FLOOR VILLA – There are some pretty big glass floors in the Maldives, but I don't think we have reach peak floor yet either.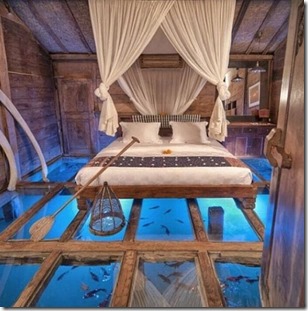 21. UNDERWATER LOUNGE – In all fairness, the "underwater lounges" in the Maldives are really lounges that are just under water. They are not lounges that are *UNDER* water. 

22. CONVERTIBLE OUTDOOR SLEEPING – The dazzling skies, clear of light and air pollution, are one of the natural treats of the Maldives. Our family loves to sit on the beach after a resort dinner ad just stare up at all the stars. The downside is getting yourself up of the ground as you drift away more and more in your relaxed state. A villa lounger can be an improvement, especially if you grab a large beach towel to cuddle under in the cool night sea air. But this solution seems the most alluring of all. (thanks Paola)