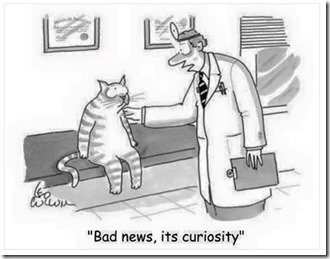 "Curiosity, in fact, turns out to be a quiet superpower that all of us have."
So just why do I keep going. Still, the second most frequently asked question I get after 7 years. Another reason to add to the list of motivations – curiosity. Curious about what's new, how different resorts are positioning themselves, how the destination is evolving, what I shouldn't miss on my next visit.
It turns out that there are a number of different types of curiosity as Brian Grazer and Charles Fishman describe in their article "Six Kinds of Curiosity – And How You Can Use Them to Change Your Life" (thanks Steve)
Curiosity is the key to understanding people's personalities and motivations.
Curiosity is a vital storytelling tool—and storytelling is the best way to engage and persuade other people, in your work life and your personal life.
Curiosity is a fantastic source of courage.
Curiosity is the best, most under-used management tool—a great way to create engagement in your fellow works, but also a great way to transmit values and priorities.
Curiosity is the spark for creativity and innovation, the best long-term investment you can make.
Curiosity is the best way to stay connected to those who are most important to you.
I hope Maldives Complete continues to inspire and feed your curiosity about this corner of paradise on the planet for years to come.
"How sad that anyone reaches a point in life where they lose the gift of curiosity and stop learning. That is the day they stop growing and begin dying in the world" – Rev. Patrick O'Neill.