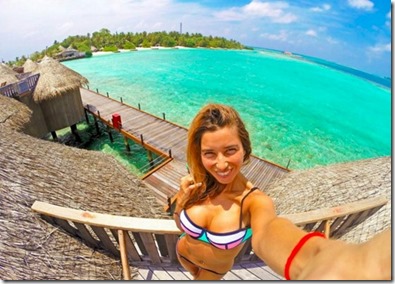 As much as people think about the underwater landscape of the Maldives, I enjoy just as much the view down on the mottled blue landscape. So it's great when resorts offer a slightly elevated platform from which to enjoy the cerulean scene.
A number of high decks are available on resort islands, but Nika's water villas provide a great platform from the comfort of your own vacation home and smack in the centre of the azure action. I've titled it "Standard Water Villa" because Six Senses Laamu also has a water villa roof deck, but it is a significantly higher cost band.
From Carolina Amora's snap above, it looks like a nice view to me (the ocean looks good too).