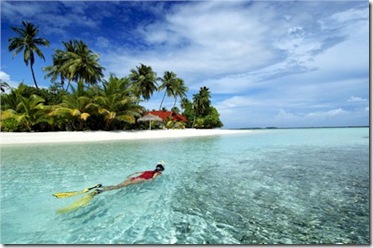 Given my experience and investigation into Maldives resorts, people often ask me 'which one is my favourite?' It is a bit like asking which of your children are your favourites. They are all great in their own distinct way. But it is their 'own distinct ways', many of which are highlighted by MaldiveComplete's 'Best Of' posts, that either turn on or turn off people. Some people like a big island, other like small. Some like lots of activities, others like peaceful tranquillity. Some like family catering, others like to avoid children for the stay. That is why it is important to know what is important to you and then select for those key features. This is why two off the key features of MaldivesComplete is a (a) database filter/search facility ('Resort Search'), and (b) this very own 'Best Of' highlights.
But sometimes decisions are a tough thing. Especially if you your preferences vary or if you are in a diverse group. In that case, what you might want it lots of choices. Kind of like an American cake mix aisle. After having stayed there last week and cross referenced a few data points, I am convinced that if 'choice' is what you want, then Kurumba offers the widest, deepest set of resort 'choice' in the Maldives.
Two upcoming 'Best Of' awards for Kurumba are 'Most Room Types' (7…and that's without having any water bungalows), and 'Most Dining Choices' (10…seafood, Japanese, Chinese, Italian, Arab/Lebanese, Indian, buffet, coffee hours and two bars). And if 10 isn't enough for you, then you have easy access to Male where a whole host of further offering await you (I especially recommend the Holiday Inn Male rooftop Azure restaurant, but there are a range of ethnic eateries as well as a range of very good Maldivian restaraunts featuring local fare). Kurumba also has 3 pools, 3 tennis courts, 2 gyms when most resorts will typically have one. Finally, the water sports centre features everything imaginable (including 'pedal surf' and soon a 'sup').
As I said in my 'Kurumba Wrap Up' post, I think groups (extended families, corporate team/groups) would work well at Kurumba because there is such a range of offerings and choices that there is something satisfying for everyone. Some of the more boutique resorts in the Maldives are amazing in certain special ways, but sometimes those 'ways' are not everyone's cup of tea.