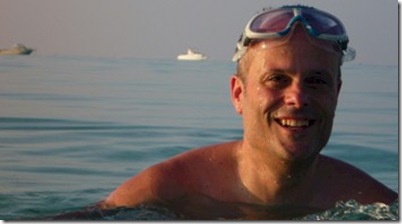 It just gets easier and easier to work on Maldives Complete because more and more visitors are kindly writing to me with help, suggestions, missing information, corrections. But one individual stands above all his ability to ferret out the most esoteric and obscure details – Francis Negrin.
He has identified new islands, quirky features, and buried website troves of tidbits. Sometimes I actually have come across some of these things and I think he finds it fun sport to see if he can uncover something missing in the Maldives Complete collection. We also have good chats about all sorts of Maldives topics.
And if his current trip is any indication, he stands out in his adoration of the Maldives. Many people feel blessed with one week in the Maldives though if budget and holiday time permits so many people prefer two. Francisco and his friends are going for an entire month during which include Rihiveli ("truly stunning and very very cheap. A gem . The rare find . Way way better than any resort at that price range except there is no house reef"), Cocoa Island ("Cocoa is stunning. I even cried a bit when i got here."), Dhoni Island, (excursion to Athuruga from there) , Alila Villas Hadahaa, Kanuhura, and Anantara Kihavah.
To add to his long collection of contributions, the Cocoa Island profile is now 100% complete thanks to his snapping me a picture of the fitness centre that I have just loaded up. You too can follow along (if you can tolerate the envy) at his photo-blog http://gallery.me.com/fnegrin#100179.