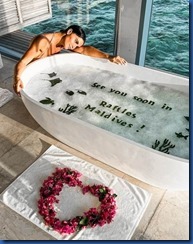 Raffles has its own distinct font for its bath decorating to make its sudsy welcome even clearer (thanks Paola).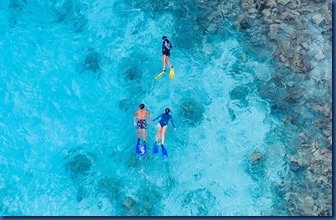 As a marketeer, I love a good name and Raffles Meradhoo's "Marine Butlers" couldn't help but catch my eye.
The resort describes these (aquatic) service…
"Guests can even make use of their very own Raffles Marine Butler, who will guide you through the rich marine life of Maldives the resort's two vibrant house reefs, home to scores of fish species, from fluorescent parrotfish to blacktip sharks and hawksbill turtles…The crystalline waters around our island are home to corals, dolphins, sea turtles, sharks and spectacularly colourful fish. Trained by our doctor of marine biology, our Marine Butlers lead snorkeling tours of this remarkable ecosystem to reveal not just its spectacular beauty but the challenges it faces and what we are doing to secure its future…. As we have 2 house reefs with direct access from the Villas, there is no need to go out of the reef as is very deep once you pass the edge. They can go but the guest can see turtles (we have 22 identified in the resort), reef sharks, sting rays, eagle rays and a huge list of colorful fishes.'
They are basically snorkel guides, but they are:
Specially trained by Marine Biologist
Free of charge
Available with flexible timings (not set, scheduled excursions)
And not just any marine biologist as their teacher, but the one and only Giulia Pellizzato (see photo below).
I always recommend snorkel guides. They provide strong swimmer buddies who also know all the special nooks and cranny's where resident marine life frequent so they show you lots of things that you would otherwise miss with the aquatic world's mastery of camouflage. I love that Faarufushi is elevating the notion of snorkel guides with panache and distinction.
With this post I am adding a new category for "Snorkel Guide".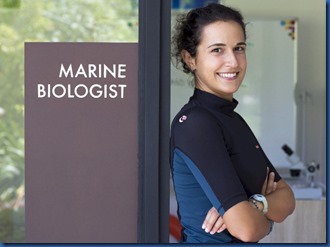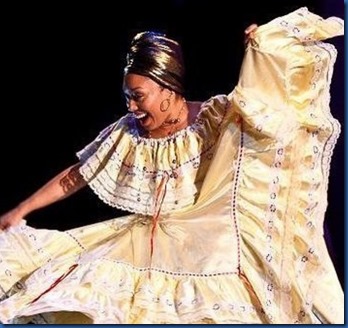 Havana ho-ho-ho na-na…
The Christmas and New Years holidays have a distinctive Latin vibe a Raffles Meradhoo with their "Raffles Revolution 2000":
"Inspired by our colonial design, a revolution of love and the coming of a new decade, join us for a one of a kind New Year celebration in the Maldives as the color and clamour of Cuba takes center stage. Legendary Cuban sounds of Chino Pons & band fuses magical rumba and salsa rhythms along with the bliss of movement dance rituals of Yesenia Selier as guests are lured in by the enticing beats of Rob & Flo by Aqua Monaco to the countdown."
Dance workshops by Yesenia Selier (photo above), and music by Chino putting the sizzle into the salsa and the ay 'kurumba' into the rumba.