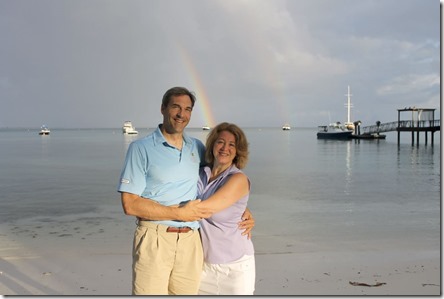 Another tour of paradise comes to a close.
After this tour I feel that I have hit a milestone of reaching nearly all of the "core" resorts and atolls. Resorts that have either been around for a while or otherwise have some other sort of notoriety. I've also seen most of the resort groups which typically provide a very similar feel and product. For example, I haven't been to NIYAMA, but I have been to Per Aquum's other property Huvafenfushi. Of course, there are new resorts popping up every month, but those I have not yet had a chance to grow a hankering for. During this trip, Shangri-La Villingili, Equator Village, Athuruga, Cocoa Island and Kandolhu all had a longstanding mystique for me which was very gratifying to finally explore. There are still a few that are high on my list that I have not yet seen, but often they are in isolated resorts (eg. Six Senses Laamu) making the logistics of touring difficult unless I want to spend all of my time and money hopping on and off sea plane transfers.
Over the next week or so, I will be posting my initial "Best of the Maldives" pieces on each of the resorts I visited in order of the visits. Meanwhile, here are a few overall reflections that apply to many if not all the resorts on the itinerary.
Summer Weather – Everyone is worried about the rain in the low season, but it is really the wind and clouds that can detract. The rain is really infrequent, often takes place at night when you are tucked up in bed or else last for short bursts. I find the more pervasive issue is the wind and cloud. Actually, most of the time during this time of year, they are welcome additions shielding the sun and providing a cooling ocean breeze. But the winds get too much, they make the water rough, make snorkelling more difficult, kick up currents as well as sand to reduce visibility. And when the clouds get excessive, they cast a grey pall over paradise, and ruin photos especially the coveted sunset shots.
Turkish Airlines – I covered Turkish Airlines with a full post last year. I am further convinced that they are a, if not the, top option for going to the Maldives from London especially when British Airways is not flying direct (April through September). They offer the most options to best accommodate your schedule and they offer the best prices to accommodate your budget. Talking to my host at Club Med from Mauritius, he flies Turkish Airways for home trips even though the route is Male-Istanbul-Johannesburg-Mauritius since it saves him so much money. I must say, also that I was extremely impressed with the service. One passenger was having trouble getting her phone charged with the in-seat USB charger they offer and the flight attendant spent several minutes finding a suitable alternative including taking the device up to Business Class. When my extra-leg room seat got moved with an equipment change, the attendant sought out another one for me. These exact issues have happened to me on BA and the response is always the inevitable "I'm terribly sorry sir" (Translated from British to International English means "Go screw yourself").
Year of the Turtle – Each year seems to be dominated by a particular sea creature. 2014 was the Year of Dolphins, 2015 Year of Eagle Rays. 2016 was the Year of the Turtle seeing them nearly every single outing and seeing more than any other time ever at Kandolhu.
Room Types with a View – After this trip, I've decided to add new Room Type picture/field – "View from Room". I had started collecting distance to shore data, but didn't keep it up. This trip, I realised that the view is the most important thing. You can be 20 feet from the shore and still not see the ocean if it is shrouded in dense foliage or not be able to access it if is rough coral. In fact, a number of room types I inspected were differentiated purely by their view. I've already covered how just west-vs-east view distinguished room types in many resorts. But this trip I've noticed that other view distinctions were affecting the room category.
Here is Tour 7 At-a-Glance…
5 atolls (Addu, North Male, South Male, North Ari, South Ari)
1 new atoll (Addu)
11 resorts

Embudu
Canareef Herathera
Equator Village
Shangri-La Vilingili
Taj Exotica
Kandolhu
Safari Island
Athuruga
Thudufushi
Cocoa
Club Med Finolhu

3 new Resort Profile pix (at 98% completion, not many missing to get)
58 new Room Type Profile pix
28 Snorkel Spottings
52 pages of notes
5 dives
6 spa treatments
15 pina coladas
94 Dive Charts added
47 candidate "Best of the Maldives" pieces