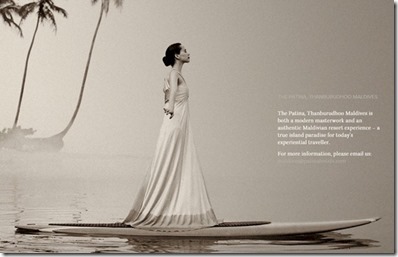 "Wedding Paddleboarding". I guess that's something coming to the new resort The Patina Thanburudhoo (according to the picture taken from its placeholder home page above).
I'm packing my final items for our 6th Maldives tour starting in just 2 more "sleeps" (details on next post). I'm always on the lookout for things I haven't seen yet in the 55 other resorts I have visited not to mention the countless hours of research, emailing, chatting, etc.
One marketplace as competitive as Maldives resorts is a sector of London pubs. Buzzfeed recently ran a listicle that featured bold steps various establishments are taking to make themselves stand out from the crowd and echoed many a "Best Of the Maldives" post.
Here is the latest instalment for resorts looking for that "remarkable" feature worthy of the Maldives…