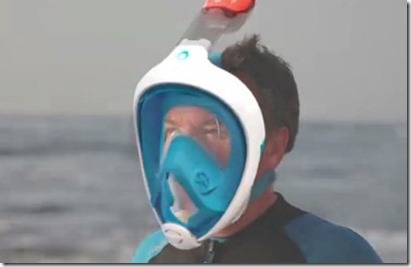 After 55 resorts, I have seen more innovative and imaginative ways to enhance idyll in the sun and luxury in a paradise. And yet, despite the 100+ resorts all jockeying to distinguish themselves with something unique and different, I still have yet to see a range of intriguing and appetising things that would be right at home at the right Maldives resort. So for instalment #5…
1. Float Pillow – Pools at resorts are used by two groups – (a) kids playing, and (b) honeymooners canoodling. But when we visit our sister-in-law's beach house, we spend lots of time in the pool as simple old middle-aged loungers. I think the key difference is the pool floats. Lori's sister has a range of comfy floats that allow us to bob around relaxing in the sun. Despite her broad collections, none are as comfy as Sofloat's "float pillow" looks. Zzzzz.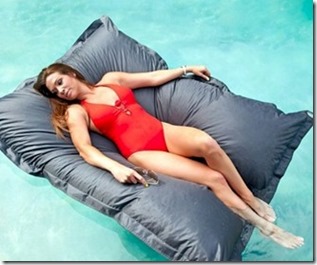 2. Floating Lounge – Not a floating "lounger"…an entire floating lounge.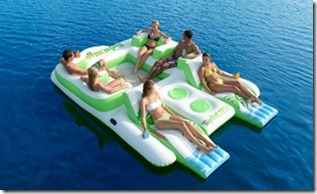 3. Beach Swing C-Frame – Hammocks and Bird's Nest Seats are pretty common. This version is a portable hybrid so you can get it right down by the water's edge.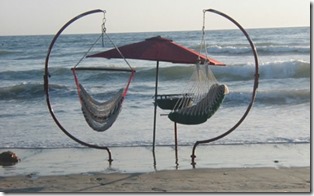 4. Rain Shower Bath – A while back, rain showers were one of the distinctive touches that distinguished a super-5-star from just a run-of-the-mill 5-star. Now, rain showers are fairly mainstream in the Maldives and it's hard to call yourself a 5-star without them. The new high bar in shower decadence are the drench showers. But one way to make a normal old rain shower into something special is to…add it to the tub. Hot soak and shower together! (thanks Rebecca)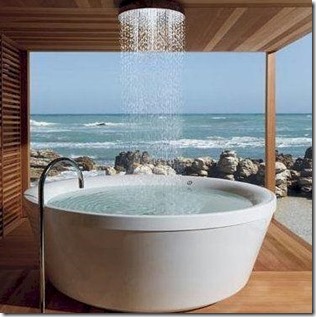 5. Bottleless Water – A sci-fi way to cut down on plastic water bottles – Edible Water Bottles. So "wow", it is just screaming out for a way for a super-deluxe resort to find a way to use is.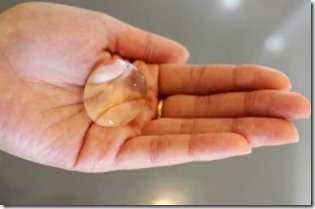 6. Frozen Juice Pops – This seems a bit of a basic oversight. Frozen juice pops are the first thing American mothers turn to on the hottest summer days. And the Maldives has some amazing exotic fruit juices to make them out of. I would say make a bunch and then have a staff walk along the beach and public areas handing them out to guests.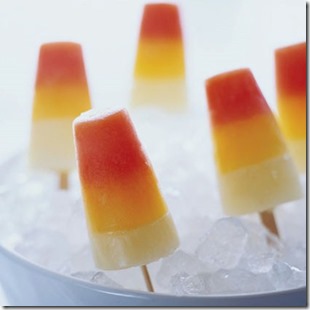 7. Poptails – Like this "Sex on the Beach Pomegranate".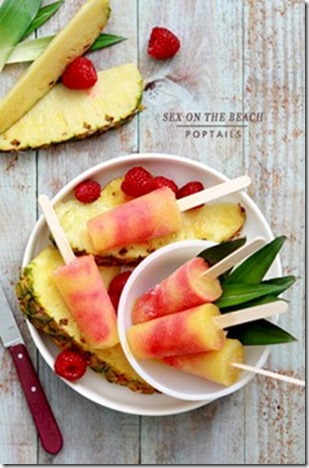 8. Craft Beer – What goes better with nice, hot sunshine…a cool refreshing ale to slake the tropical thirst. And the luxury fermented hops are the craft beers. As it happens, Maldives travel specialist, Linara Travel, held its annual LT Travel Awards recently and included a category for "Best Beer Selection" and"Disappointingly, no resort received a single vote in this category. With a worldwide craft beer movement going on, no luxury resort in the Maldives has yet to embrace this movement. It is something all luxury resorts can improve on. There are better beers than Heineken and Tiger!"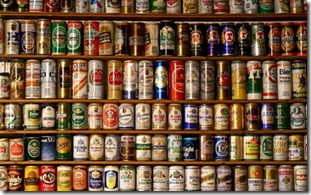 9. Brioche – Why is the most luxurious of breads not more prevalent at the most luxurious of destinations. Yes, you periodically find it as a part of its most common accompaniment – foie gras. But it's potential is so much more. Brioche buns are all the rage at the gourmet burger restaurants taking over London, salmon and scrambled eggs are the best on brioche toast, and Nutella on brioche is sheer ambrosia.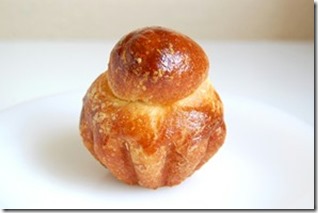 10. Lobster Pizza – Lobster + ordinary dish = Luxury dish (especially apropos for seaside). Like this Brown Butter Lobster and Spinach Pizza with Bacon and Fontina delicacy from Half Baked Harvest.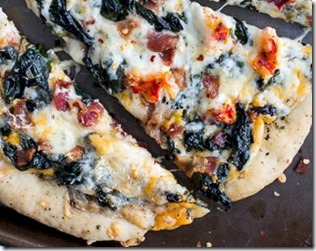 11. Lagoon Restaurant – Another Bora Bora inspiration (the first water bungalows in the Maldives, at Vadoo, were inspired by Bora Bora).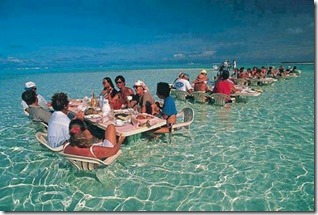 12. Aqua Balls – Bring out the water hamster from within you.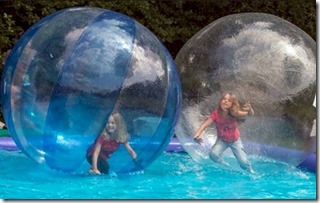 13. Re-breather – 50 bars…time to come up. For people looking for ways to squeeze every moment possible from their dives, the ultimate in endurance submersion are "re-breathers". Re-breathers are now featured at one of the guest house islands, but no resort dive centres have picked it up.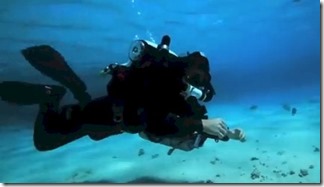 14. Easybreath Mask Snorkel – And why, oh why, is this EasyBreath snorkelling mask innovation not in the land of the world's best snorkelling? (thanks Paola) Some people (like my mother-in-law) get really flustered by the whole mask-snorkel combo. Not being able to breathe through the nose, etc.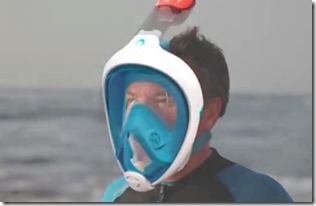 15. 3D Printed Crab Shells – I'm a big fan of anything that attracts interest in and enthusiasm for wildlife issues. (thanks Paola).  High fashion for the ultimate cast-off and hand-me-down dressers of the seaside.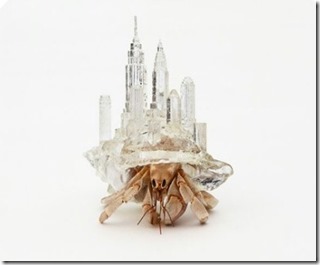 16. Wave Skiing – Surfing is quickly becoming the Maldives third big renown (after honeymooning and snorkelling/diving). For a stunning video of the state of the possible, check out champion Chuck Patterson.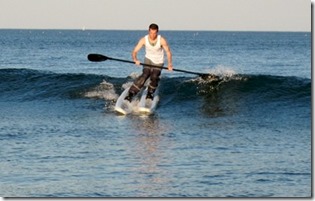 17. Subwinging – A cross between water-skiing and diving.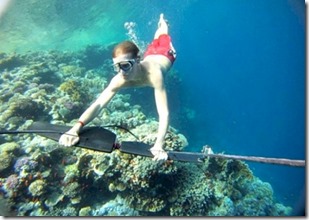 18. Dolphin Tow Trip – One of the highlights of our recent tour was seeing dolphins EVERYWHERE (especially in the Gaafu Alifu atoll). A couple of resorts took us on very successful dolphin boat excursions, but they entailed cruising on up to a pod and then following them a bit as the dolphins cavorted in front of the bow. When we were in Mauritius, the resort there featured a more immersive dolphin cruise. When they came upon the pod, you would don your mask and snorkel and grab a water-ski tow rope off the back of the boat. The boat would then pull you along as you looked under water. All of the dolphins playing around the boat would swim under you and you got a great view of them in their natural habitat. It wasn't exactly "swimming with dolphins" because they really didn't want to come an interact. But they were happy to swim by you and this set up gave you a front row seat. Also, contrary to most Flipper scenes, dolphins don't hang around and stand still in the water much. As such, the tow line approach allowed you to keep moving while they kept swimming themselves. Here is a TripAdvisor review of one such experience in Australia which highlights both the plusses and minuses of this type of excursion. Maybe need to combine Subwinging (see directly above) with dolphin excursion. The acrylic Plana-sub is a tool designed for precisely this purpose (though we just used an ordinary tow rope when we went.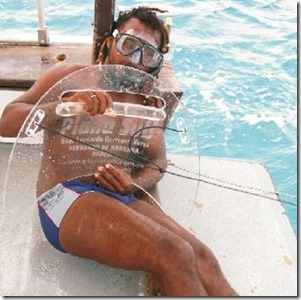 19. Videographer – Featured in the Sunday Times Style piece "Personal Services" (paywalled) which featured a number of ultra-high-end specialty services to the uber-wealthy. One which caught my eye was "Private Film Maker" which was described "I create private productions for families on holiday through my film and stage production company. There are big budget – £1.5m plus – and are educational/entertainment events spread over six days… We usually film in the Med or the Caribbean. It might be a story about the Greek gods, Christopher Columbus or a private treasure hunt. All the family and their large boat crew are dressed up in period clothes and become part of the production." Perhaps a resort could have Raquel Azevedo's number on speed dial, but they also might be able to fashion up a lower end version of some video production capability at hand for some simpler montages or story lines.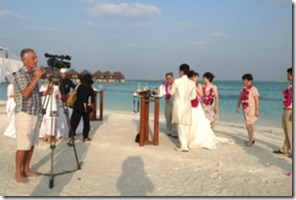 20. Animated Wedding GIFs – What better way to capture the magic of this paradise?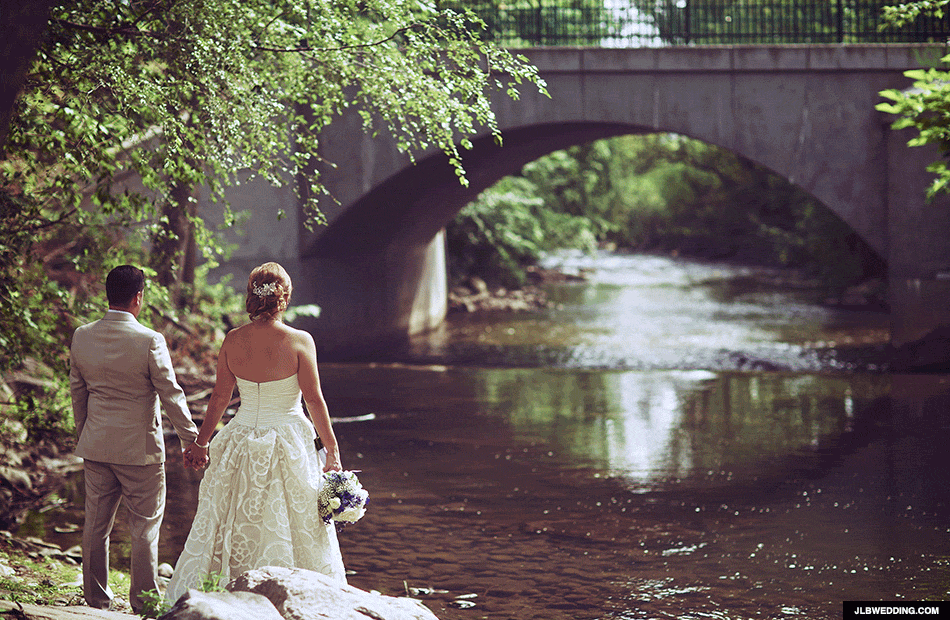 21. Drone Deliver Champagne – You have drone photography and you have special delivery to remote villas set off in the lagoon, so why not combine the two? Or how about a drone champagne delivery to a Robinson Crusoe island experience?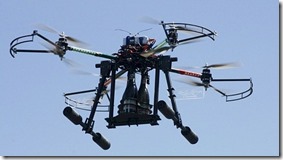 22. Mirrored Villas – A whole collection of structures using external mirroring to reflect and amplify the picturesque surroundings was recently featured in Today. It reminded me of Boston's iconic John Hancock Tower which achieved the same effect in its cityscape. Seems like a design feature that could make a water villa stand out (or actually, blend in if you will) and accent the stunning Maldives seascape.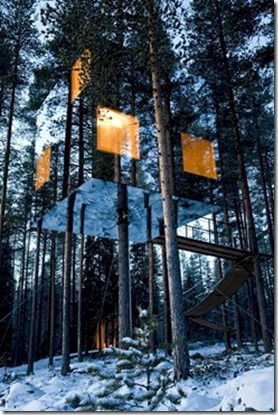 23. Individually Decorated Rooms – Two iconic hotels, Crazy Bear in UK and Ice Hotel in Sweden (among others), distinguish themselves by having no room the same.  Each one is an individual creation.  Soneva Fushi comes close to this, but most of its villas are out of reach for all but the billionaire set and the villas all have similar design themes.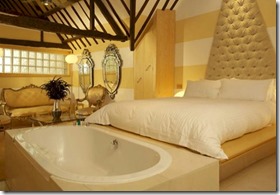 24. Proteas Convertible Bunk Bed – Turn every room into a family room with a Proteus transformer bunk bed.  A longstanding advocate of the Maldives as a family destination, and as such got increasingly stung by escalating costs as the kids got bigger and bigger.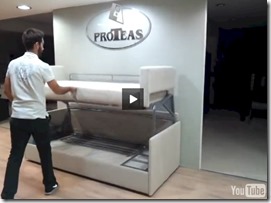 25. Dronies –One of the most spectacular perspectives on the Maldives is overhead and yet the complete and utter lack of any elevation whatsoever in most corners makes this impossible. In order to add an elevated perspective to guests holiday pics, a "dronies" capability would seem a sure hit.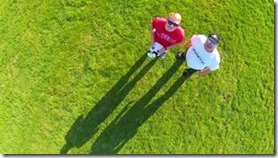 26. Personalised Fragrances – Not one of those middle eastern perfumery rip-offs where they sell you over-priced, counterfeit scents. Instead, a trained aromachologist equipped with a collection of oils derived from native flowers and plants. To create that special scent evoking the essence of your stay in paradise.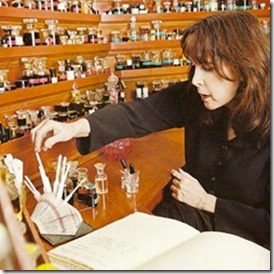 27. Seabreacher – Personal submarine. "The Seabreacher operates more like a aircraft with full three-axis of control. This allows the vessel to carve left and right, jump over, dive under, and cut though the waves. The acrylic canopy and underwater view ports give pilot and passenger a near 360 degree view as they fly through the water." Yes please.  Wow.