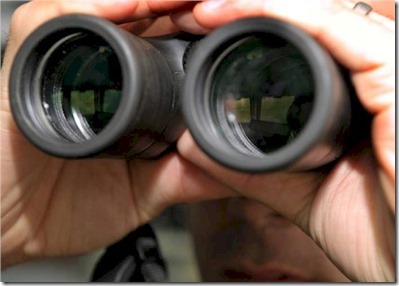 And now the third annual "What I Haven't Seen'. Despite more resorts in the Maldives and more resorts I've seen and researched, the list of crazy things one could do in the Maldives (if some venturing soul decided to offer them) just keeps growing. Here is the latest line-up of bizarre possibilities…
FOOD
Lobster Ice Cream – As I recently noted, Lobster is the luxury seaside dish which is why you find it prominently in nearly every resort as the special treat meal. And since ice cream is the universal hot weather treat, you have to wonder when lobster ice cream is going to come out of one of the creative resort kitchens.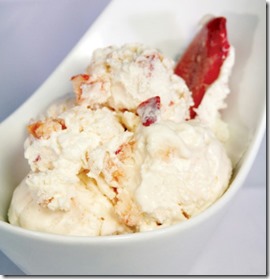 Lobster mac & cheese – Quite the trendy dish in posh USA restaurants combing the quintessential luxury ingredient into the classically budget recipe.  Mehan's Kitchen recipe (below) adds the bonus posh ingredient of truffles.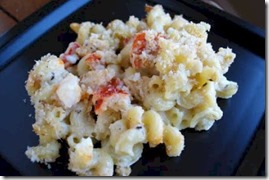 SPORT
Water Bikes – I'm thinking that Jason at Kurumba will have his eye on this one.  Waiting for the "Tour de Kurumba" peloton.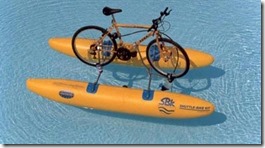 Grass tennis court – On the heels of Wimbledon, the obvious question is where is the 'grass court'. The ultimate in tennis sophistication. It turns our that One & Only Reethi Rah had one but it was replaced which is not surprising since they are very high maintenance.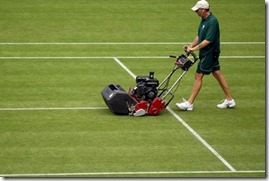 Ballroom Dancing – With the television rise of the "Strictly Come Dancing" franchise, Ballroom and Latin dancing has made a come back in mainstream popularity around the world, but especially in UK, Germany, Italy, Russia, Australia and China. And we happen to know that one of the top World Ten Dance couples in the world, Richard Still and Morgan Hemphill have been keen to see the Maldives in their world travels. They give dazzling shows, but are also superlative teachers who can get groups of people doing basic steps very quickly.  If I were a resort owner, I would invite them down for a week.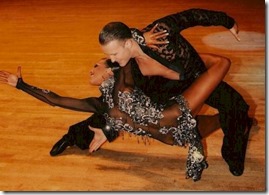 Archery – Hulhule used to offer this activity, but no longer.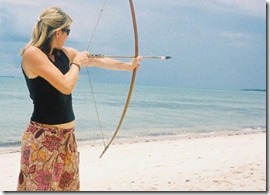 Water rope swing – Where in the northern hemisphere the best bodies of water we could hope for would be a swimming hole tucked away in the woods, they were invariably dressed up a bit with the ubiquitous rope swing.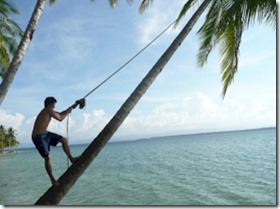 UNDERWATER
Breathing Observation Bubble – Aka "BOB". Seriously, where are these?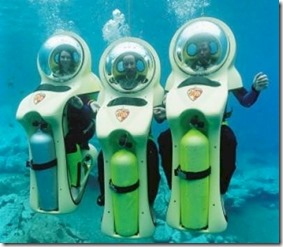 Underwater sculpture garden. I read this story "Trying to Protect a Reef With an Otherworldly Diversion" and thought that this would be an excellent idea for those resorts not amply blessed with great house reefs, but situated in broad sandy lagoons. Four Seasons already sort of does this with Reefscaping topiary that creates a sort of visual interest. As it happens, when we were diving the Chaaya Reef Ellaidhoo house reef last week, one of the sights was a sunken mermaid statue which was a fun discovery. After years of coral growing on it, it had developed an aquatic patina like you had stumbled upon some mysterious antiquated relic.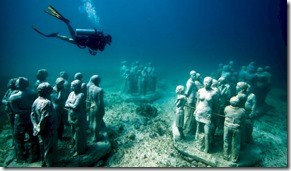 Underwater snorkel signs – I read this article "Exploring Nature" writting about the Maldives by Clear Water Surf Travel that mentioned "submerged signage" on the house reef. After some investigation with Shangri-La Villingili, it turns out that they were no longer there. But I thought that it would be a delightful idea. Probably not for an entire house reef, but perhaps a section of house reef. Maybe a weak section of house reef that would otherwise be underwhelming, but adding a few signs identifying coral types could liven it up with a bit of education. Increasingly resorts are adding such helpful guides to the above-water nature.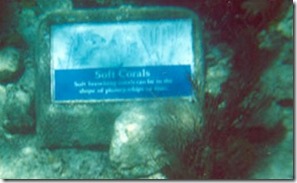 RELAXING
Gondolas – Prior to last week, this seemed like a natural. Gondolas are iconic of relaxing, exotic romance just made for calm water. Maldives is sort of a tropical Venice anyway with a profusion of Italian resorts. It turns out that Nika even has a Venezia theme including palazzos in the lagoon (used as channel markers) so I'm looking at Nika for this idea.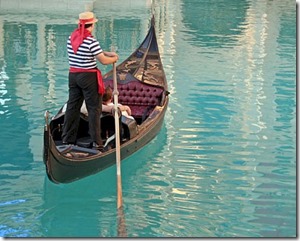 EZ Hang Chairs – I see more type of lounge chairs and hammocks in the Maldives than I've ever seen elsewhere. Befitting of the indolent lounging ethos of the destination. A resort looking for even more variety of options would be well served to check out the EZ-Hang Chairs line.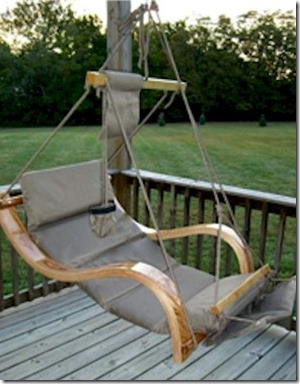 Ice Cave – Cooling down, especially after intense heat of a sauna or steam, is a great cardio workout. One & Only Reethi Rah has ice fountain, but our favourite local spa Pennyhill Park has taken this concept further with an ice wall that you lay your body against. Brrrr…refreshing!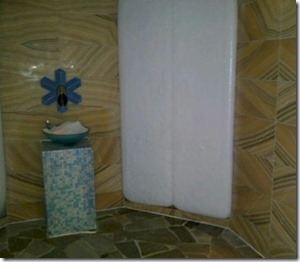 Facekinis – We learned more about the line "-kinis" in this world this trip. Reading the resort guidelines at Nika, we saw topless sunbathing referred to as sporting a "monokini". Kurumba sells its own line of "Burkinis" aka "Burqini (post to follow). So, especially with the rise of Chinese guests, where are the "Facekinis", ie. a "ski mask designed for swimmers and beachgoers which covers the head and reveals only the eyes, nose, and mouth. This mask is popular in the Chinese city of Qingdao, where it is used by people for protecting themselves from UV rays while tanning and from jellyfish while at the beach."