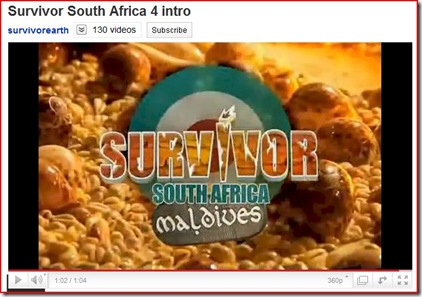 Talk about not wanting to get voted off an island!
For the first time ever, the global hit TV show, 'Survivor', comes to the Maldives. The whole format is based on being stranded on a tropical island Robinson Crusoe style. The fun and games come from producer driven challenges which earn the reality stars opportunities for 'immunity', useful tools and treats.
The series based there is the 'Survivor South Africa' series and is set on the presently idle Handhufushi resort island. Aside from the unprecedentedly spectacular setting, the show introduces some other twists like 'The Curse of the Black Cowrie' (oooooh!). I wonder if it as bad as the 'Curse of the Watered Down Pina Colada' or the 'Scourge of Not Being Able to Eat on the Beach' (and other Maldivian nightmares).
Lots of clips, photos, footage and info are posted up on the DSTV website for you Maldives buffs not in South Africa.
The tribe has spoken!