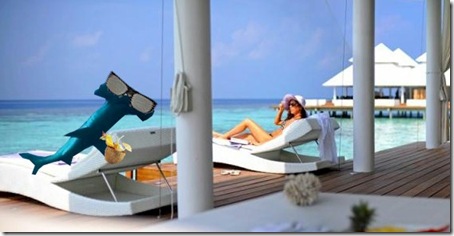 The Reviewer's favourite might be Cocoa Island, and the Forum's favourite might be Vilamendhoo, but what is the Experts' favourite?
The other thing I noted in my survey (looking at the past 6 months of Trip Advisor Maldives Forum posts) was responses by the Destination Experts (DE's) to the question 'Which Resort?' (which is most typically followed by the response, "What is your budget?"). 
First, I must say that I was impressed with the range and balance of their recommendations.  After having visited 19 myself, I'm not sure I would be so balanced in my recommendations (we all have our favourites).
Despite the impressive balance of recommendations, there was a clear favourite…Athuruga.  It was both the top 2 DE's top recommendation as they suggested it 13 and 7 times respectively. Their next most recommended resorts were Maayafushi (11) and Mirihi (10) collectively. Curiously, most of the Maayafushi suggestions came in the first 3 months and the Athuruga one's more recently (a shift of sentiment?).  In total, 32 different resorts were proposed by the DE's. Other favoured resorts include Dhiggiri (8 mentions), Vilamendhoo (6), Bandos (5), Kuramathi (5). The top DE recommended a total 24 resorts on 81 occasions (again, this is just counting those instances where a poster asked a very open ended 'which resort' question).
Also, a hats off to all the DE's on Trip Advisor who do a pretty heroic job of answering the most repetitive and obscure questions with speed, expertise and often a bit of light-hearted fun.