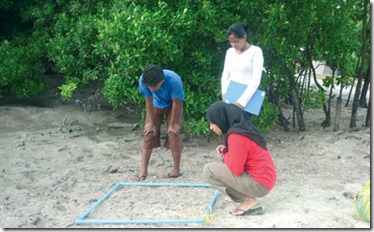 QI Question of the Day:  "In what type of landscape is the Huraa Marine Protected Area found?"
A:  The ocean?
QI:  <BUZZ>  No, the Huraa MPA is a mangrove swamp found o the Huraa island in the North Male atoll. 
Think all "Marine Protected Areas" (MPAs) are under water?
Well, one of the MPAs are actually only semi-aquatic. The "Huraa" MPA is actually a mangrove island…
"Huraa Mangrove Nature Reserve (HMNR) has been designated a Protected Area, in recognition of the fact that it is an important natural mangrove habitat which contains species of particular conservation significance to the Maldives and the rest of the world. A human community also live on Huraa Island who is itself affected by the existence of the Nature Reserve, and whose day-to-day life and activities in turn impact on the mangrove ecosystem."
Four Seasons Kuda Huraa is its namesake neighbour and plays an active role in supporting is preservation.