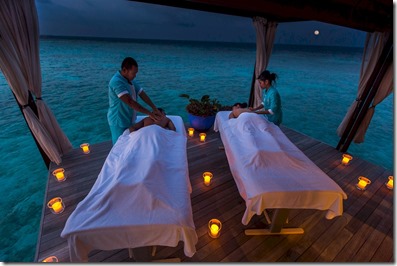 Tonight is the "Flower Moon". Also called Mother's Moon, Milk Moon, and Corn Planting Moon. It marks a time of increasing fertility with temperatures warm enough for safely bearing young, a near end to late frosts, and plants in bloom.
The perfect time for one of Velaa's "Moonlight Massages". It is only offered once a month on nights with a full moon. And tonight's would seem particular apt to stimulate your own personal blossoming.
With this post, I've added the new tag of "Moon" for all those lunar luxuries.