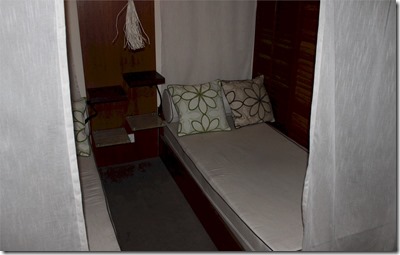 The two most important impressions you can make are the first one and the last one. Maldives resorts put so much into their first impression – elaborate greetings, welcome cocktails, scented cold towels. And for those who have a seaplane transfer before stepping foot on the island, a small village of "arrival lounges" has sprouted at the seaplane terminal to give waiting guests a comfortable if not luxurious space to start their Maldivian chill out.
But when it is (depressingly) time to say goodbye, all too many just take a swipe of your credit card and have you sit by your luggage in reception.
A few resorts also have "arrival/departure" facilities on their island. For people who arrive before the room is ready or who have to check out of their room before their transfer is ready. These rooms have air conditioning, comfortable seating, some refreshments, changing areas, etc. You still are in a public place and often jockeying a bit with other waiting guests.
Kurumba puts the "lounge" in "departure lounge". The room is almost entirely bed-like loungers. And they are all discreetly separated my gossamer linen dividers to provide a modest sense of seclusion. So you can extend your relaxation even more with a lie down or nap awaiting your transfer.
And just like arriving guest, the staff bring you cold towel. Making the sorrow of parting just a bit sweeter.