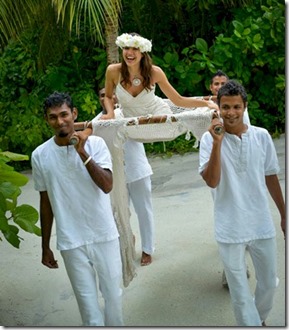 "If she is like a cat, I have litter…" – Steve Martin
And if she is like an exotic princess, I have a different type of litter.
Great leadership lifts up its staff, and great service lifts up its guests. In the case of Conrad Rangali, they take this a bit literally for some wedding ceremonies. Or should I a say 'litterally'.