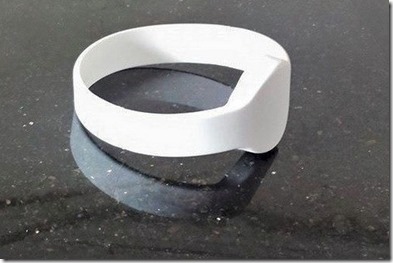 One of the top joys of the Maldives – throw on your swimsuit, grab your snorkeling gear and head out to the house reef.
Oh wait, don't forget the villa key. Now where to put it (swimsuits don't really have many secure pockets). Instead of the typical credit-card style proximity keys, NIYAMA has key band for guests. It's completely waterproof so they can wear it in the pool, on the housereef or wherever. (thanks again Paola)
Particularly good for people who wouldn't remember their own head if it wasn't attached to them.