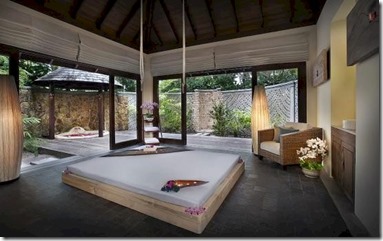 United Nations Day today. Celebrating the diversity of cultures as well as the ambitions of that global organisation to enhance health and welfare around the world.
When we first starting visiting the Maldives, a spa was actually a rarity. My first massage there was from an Australian masseuse they had contracted in and gave her a remote villa garden and massage table. Now the spas are some of the most elaborate parts of the resorts and many of the properties incorporate 'Spa' right into the name. With all these choices have come many variations on the theme. Anantara has tapped its Thai roots for more Thai oriented treatments. Four Seasons Landaa Giraavaru has an aruvedic theme.
But the veritable United Nations of spa treatments are to be found at the Sun Siyam Irufushi. The brochure describes "Personalized Spa Experiences – Guests can create their own spa journey."
Of the 147 different treatments offered The Spa by Thalgo, it features 9 different massages from traditional Asian cultures including:
MALDIVES – Maldivian Massage

PHILIPPINES – Filipino Hilot Massage

INDIA – Crystal Healing Ritual

CHINA – Restoring Yin-Yang Therapy

JAPAN – Shiatsu Massage

THAILAND – Thai Massage

INDONESIA – Balinese Massage

SOUTH PACIFIC – Aroma Island Massage

ASIA – Oriental Back Massage (fusion of oriental techniques)
When we visited, I was especially impressed by the Thai Massage room (see photo above). A spacious area with not only a proper Thai matt, but also two elegant ropes for the therapist to use for balance while walking on your back. I am a devotee of Thai Massage (aka. "Lazy Yoga") and this was the finest treatment room (not over the water) for that discipline that I've visited.