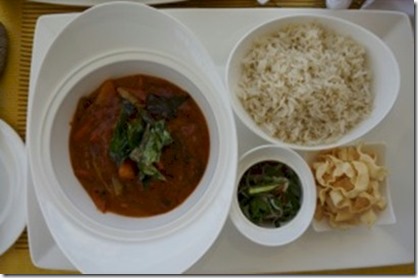 Book your tables now for tomorrow's World Vegetarian Day. And the hot table in the Maldives is at Atmosphere Kanifushi's "Just Veg" restaurant. Pretty much all Maldivian restaurants in the Maldives have vegetarian options (especially with its India proximity), but "Just Veg" is the only all vegetarian restaurant in the Maldives.
"A pure Vegetarian restaurant, a FIRST in the Maldives, serving delightful vegetarian cuisine from the Mediterranean, Arabic, Indian regions along with a special menu specifically for Jain Cuisine. JUST VEG redefines contemporary non-meat cuisine by experimenting with original and surprising flavor combinations. It aims to elevate 100% meat-free cookery to a new high, which will delight the discerning palates of all tastes, whether it is a devout vegetarian or a committed carnivore!"
In fact, tomorrow, Just veg will be celebrating the World Vegetarian day with an in-residence Michelin Star Guest Chef – Mr.Fabrizio Marino, one of the very few Vegetarian Michelin Star Chefs in the world.