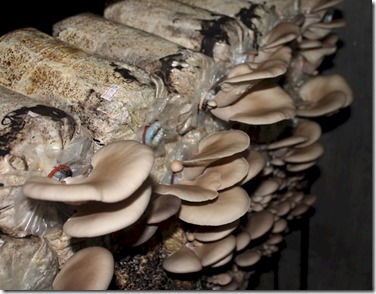 World Mushroom Day today (who knew?).
As part of its intense focus on sustainability, Soneva Fushi has its own mushroom hut for cultivating a wide varieties of Basidiomycotae and Agaricomycetes. Oyster and other varieties grown from tubes of mulch made by their resort's recycling plant. The hut interior is kept cool and moist with a light spray of water on constantly.
Putting the "fun" into "fungi" and the "eco" into the "enoki".