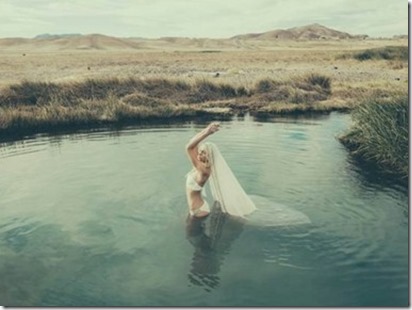 600+ Best Ofs and still no…
I've amassed such a collection of "Missing From" in the "Best of" catalogue, rather than wait till my traditional July trip wrap-up, I thought I would do a mid-term update. With last month's announcement of Saudi development firm Best Choice's $100 million investment in a resort on Vadinolhu island, they will have quite a generous budget to consider some broad ranging innovations….
ROMANCE
1. Wedding Swim Suits. Increasingly famous for not just the honeymoon, but the the actual ceremony itself with the rise of the destination wedding. While the "Trash the Dress" fad is once way to go swimming in your gown, a more elegant solution are these specially designed fashion suits.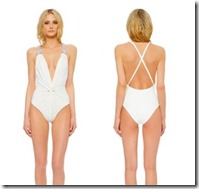 2. Proposal Coach. LUX Maldives has a wedding coach, and Reethi Rah has featured an elaborate proposal, but how about someone geared up to coach the question popping itself like a proposal planner?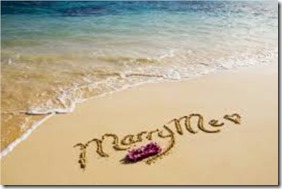 LODGING
3. Infinite Edge Water Villa pool. Maldives water villas have infinity pools. But none I have seen so deftly feature them to provide a seamless transition to the water below like this example at Banyan Tree Ungasan. Not even Ungasan sister resorts in the Maldives, Banyan Tree Vabbinfaru or Banyan Tree Madivaru.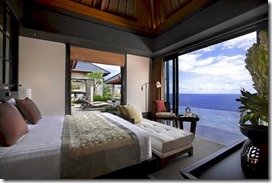 4.  Underwater Bedroom. After the experiment by Conrad Rangali in adapting its underwater restaurant to be a bedroom at night, this obvious combination of two Maldive resort wow factors – water villas and underwater features – seems an inevitability here. Especially with this proven design featured at The Manta Resort, on Pemba Island in Zanzibar.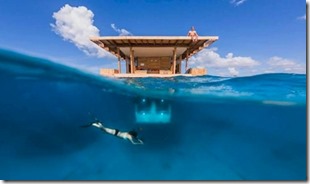 INFRASTRUCTURE
5. Awesome Signs. I have seen some clever and useful signage around Maldives resorts, but this BuzzFeed piece shows how far one can go with clever, fun and romantic messages all of which are classic Maldives design points.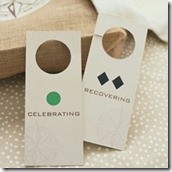 6. Glow in the dark path. Stars in the sky, the water and the wine glass so why not the walkways with this Pro-Tec Surfacing?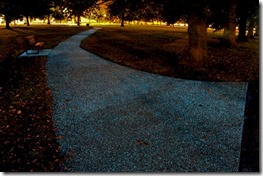 7. Underwater Custom Sculpture. In previous "haven't seens", I have noted "Underwater Sculture Garden" and Soneva Fushi did feature an underwater art exhibit, but Museo Subacuatico de Arte (MUSA) in Cancun illustrates how imaginative one could be.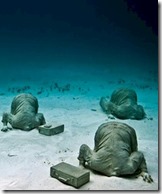 8. Underwater webcam. Many resorts now have webcams on site primarily to provide live weather, but the real star of the show is the underwater world so why not a camera there. The new GoPro-stype cameras make this easier and cheaper than ever. Maafushivaru was going to do it, but nothing yet.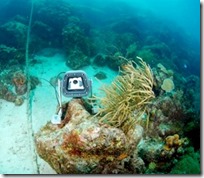 9. Jumping fountains. The Maldives resort have all sort of water features, but the latest n water fountains are the dynamic water jets providing a lively animation to the water (sometimes choreographed to music).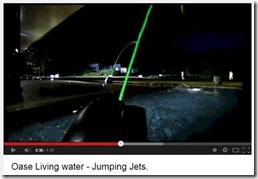 10. Heart Tubs – While Bandos spa has a heart shaped Jacuzzi, still looking for a more Pocono-esque villa tub on a similar romantic motif.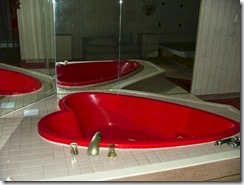 11. Champagne Glass Tub – And if you want to go full-on Poconos, there is always the iconic champagne glass tub.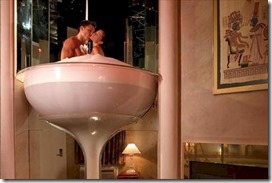 WATER ACTIVITY
12. Powerski Jetboard. There's jet skiing. There's a range of boarding – surf, paddle, wake, etc. But no "jet boarding" yet.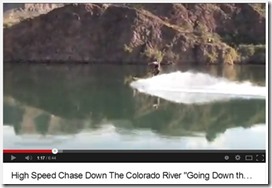 13. Water Car-Slides. Saw these by the shore in Spain. Turbo fun.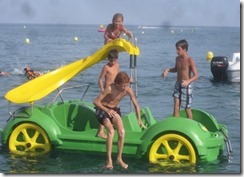 14. In-Lagoon massage. Signature offering of Iceland's famous Blue Lagoon. Given the pre-eminence of Maldives' own very blue lagoons and the popularity of the spas, this combo seems inevitable.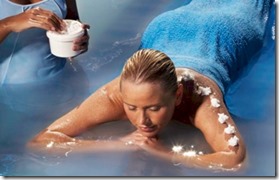 15. Water Tube Slide. Pool slides aplenty, and even a water slide at One & Only Reethi Rah, but no classic tube slide. The Dolphin Plunge at Disney, which goes underwater with clear Perspex, is particularly inspired.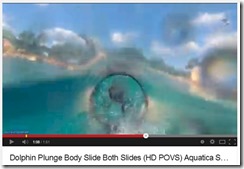 16. Lazy River. If you are going to go with water park inspiration, then the staple fixture of the "lazy river" would seem to fit right into the Maldivian pace.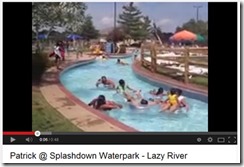 17. Underwater Virtual House Reef Tour. The Ministry of Tourism needs to get on the phone to Google to get Google Street View Oceans to do a few Maldives reefs or some enterprising resort could take the initiative and do one themselves to lead the way.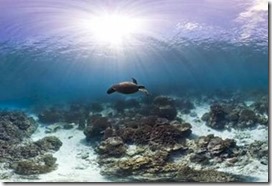 18. Submersible Radio-Controlled Submarine. So much fun. And a great way for non-swimmers to explore the dazzling reefs with a live Go-Pro attached.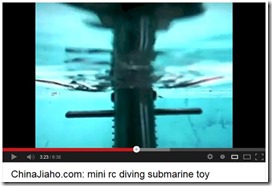 OTHER ACTIVITY
19. Non-Resort Male Snorkel Day Trip. One of the most common questions on the online travel forums is "Is there a snorkelling day trip we can take from Male?" Typically, people who have a flight stop over or more frequently a cruise anchoring.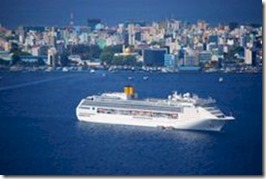 20. Zip Line. False alarm of reports that Reethi Rah had one in conjunction with their climbing wall. Having one that could be put up and taken down that went across the water to a neighboring island would be pretty cool.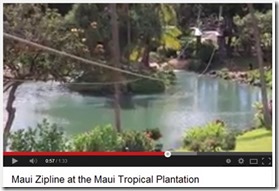 21. Nail Art – A manicure or pedicure is a cosmetic treat and they have gotten quite elaborate of late. Check out the rendition of the Maldives water villa (below left).
22. Opera. A number of top flight resorts have featured all sorts of cultural events from guest DJs to literary festivals. But a classic (or should I say "classical") fare of distinctive outdoor venues is opera. From the Minack (see Lori below in the perfectly set Minack production of Madame Butterfly) to the Bregenze Festival, a dazzling landscape provides a backdrop a stirring as the music itself. As it happens, one of the world's top artistic directors, Francisco Negrin, for opera is a massive Maldives aficionado so I'm sure you wouldn't have to twist his arm too hard to secure his leadership of such a project.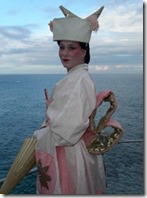 23. Air Swimmers. If a resort teen club had one of these "Air Swimmers", I would definitely try to sneak in so I could play with it.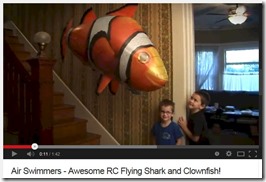 SPORT
24. In Water Spinning. Fitness craze made for the Maldives.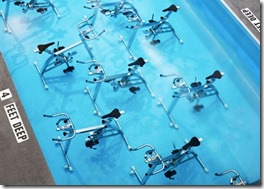 25. Beach Gym. Costa del Sol beach fitness course.
26. Paddle Tennis Court. Tennis, only smaller…just right for the diminutive Maldives islands (and for the more laid back atmosphere where you don't want to run around as much).  Palm Beach has a beach version though.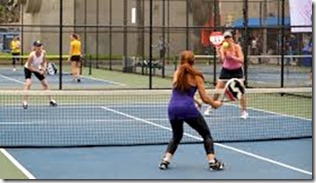 27. Pickleball. Paddle tennis, only smaller still? Supposedly "America's fastest growing sport".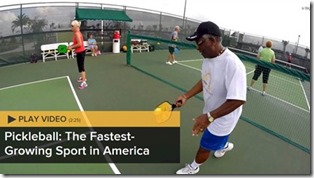 28. Surfboard Yoga. Two popular activities in the Maldives combined. And probably one of the best places in the world for the combo given the mill pon tranquil waters of the area.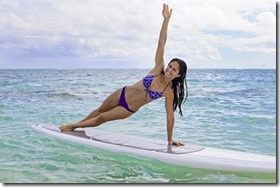 29. Tennis Ball Boy Service – I always thought that would be cool to play tennis and have someone fetch my many stray balls and toss them to me before each serve. Plus it would feel like Wimbledon to play a game with a ball boy/girl lined up at the side of the net ready to swipe my serves into the net.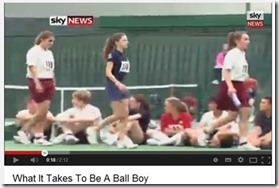 30. Finning. Exemplary core/abs exercise.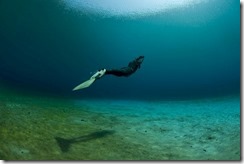 31. Underwater Portraits – Resorts feature underwater photography for diving and portraits for weddings, so why not combine both for memorably artistic images exploiting the crystal clear turquoise settings of the Maldives' famous lagoons?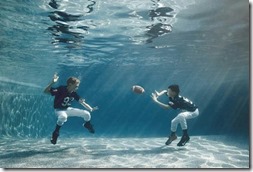 DINING
32. Expanding Towel Tablet. The very first gesture that a resort extends is the refreshing towel. And it carries on through much of your stay. This expanding towel table provides an especially fun variation on the presentation.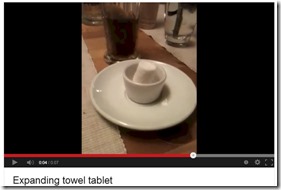 33. Maldivian Cooking Vlog. Cooking vlogs are the niche rage and a number of resorts' blogs to feature special gourmet and local cuisine recipes, but as yet know one has pulled out the videocam to guide visitors through the culinary steps.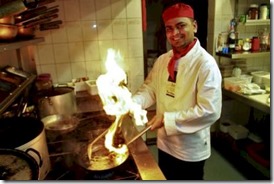 34. Instant Ice Cream. The innovation by the molecular cooking crowd of making while-you-wait ice cream by dipping custard into liquid nitrogen as now gone mainstream by people like Chicago's i-Cream. A bit of drama and accented freshness (mind you I guess there is not much problem with ice cream going bad) to this "next generation" custard concoction.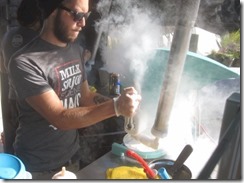 DRINKS
35. Flower Cubes. Ice cubes with flowers frozen in them. Genius.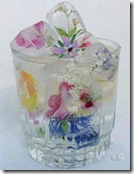 36. Molded Cocktail Ice. Sushi Samba uses finely crushed ice which is compressed between a cup and large spoon to fashion a sort of frozen "bowl" shape into which condiments and garnishes can be sprinkled.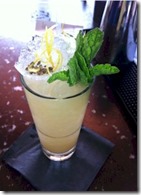 37. Kids Drink Decorations – A step beyond maraschino cherries and umbrellas…