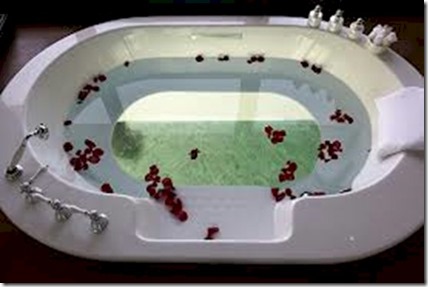 If you want to soak in your own bath of floral scents and colourful visuals, then Anantara Kihava's glass bottomed bath extends right down into the ocean. You can be surrounded by vibrant petals floating above and vivid sea creatures scurrying about beneath.
Kihavah's distinction has tipped that balance of "bath" features enough for me to now add a "Bath" sub-category to "Relaxing" in the Best of Maldives.
Glass bottomed soak.