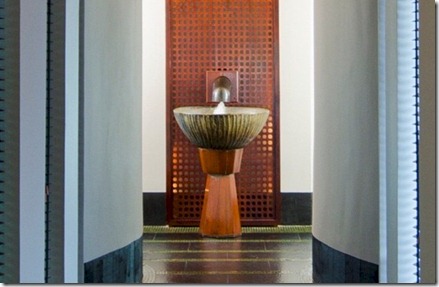 The big news of the week is the arrival of one of the most famous names in the world at the celebrity Maldivian bolt hole One & Only Reethi Rah. The Beckham family reportedly splashed out on an exceptionally lavish visit for the entire brood. With Romeo now modelling for Burberry, the whole clan is getting into the A-list scene. So big they are that Minivan News speculates that news of their stay alone could boost the Maldives tourism profile.
Hopefully, it will help to reinforce to the notion of Maldives as a great place for families. We get so many reports of honeymooning and otherwise romantic get-aways for famous couples, it's great to see such a prominent family choose this destination.
In spite of (or perhaps because) of the Maldives' reputation for torpid indolence, it also appears to have become a haven for top athletes like Beckham – Federer, Phelps, Ronaldo.
Perusing the glossy reporting, a number of the stories alluded to Reethi Rah's exceptional spa including in its list of luxury amenities its 'ice fountain'. One might think that the whole point to the Maldives is to get away from the cold. But as the Reethi Rah management describes, 'ice' can have many therapeutic properties especially for athletes…
Some of the advantages of the ice fountains is to use the ice to massage the body while using the shower. As it is a form of cryotherapy, multiple benefits are obtained such as:
Promotes healing
Drains lactic acid out of tired muscles
Boosts/activates blood circulation
Decreases swelling, inflammation and pain in injured tissues.
Acts as an analgesic, reducing muscle spasms
Most professional training rooms will have an ice bath for settling muscles down after an extreme exertion, and icing a joint is a common practice. You will also find ice baths in the finest spas as a part of a circulatory regime. The heat from the sauna/steam bath/hot-tub/birch-switches opens the capillaries and the ice cold closes them. The opening and closing repeatedly is a form of circulatory exercise.
Brrrrr…illiant.