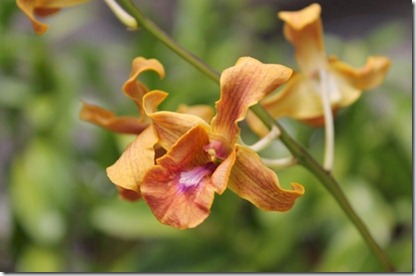 The sellout Chelsea Flower Show in London started yesterday and tickets are scarcer than some of the prize blossoms trotted out for the horticultural world to admire. Flowers have always been part of the Maldivian paradise spectacle. From lining the flour soft sand paths to arranged in stunning bedtime displays.
Of all of the fabulous flora, only Kanuhura has its very own flower – the 'Dendrobium Kanuhura' (yellow and orange) registered orchid developed by Kanuhura nurseries.
And the orchid extravaganza doesn't stop there. Kanuhura has over 15,000 orchids on the island when they are in season in over 15 colours.
Bloomin' marvellous!