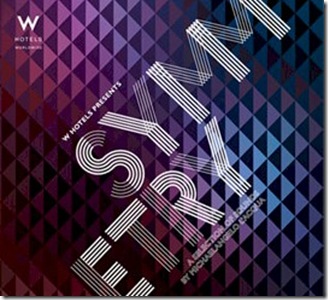 Music is as integral to the W Retreat as the colour blue is to the Maldive waters.
It's certainly not just background. Nor is it merely a special touch (some resorts do get the music horribly wrong with dated pop which is almost more grating than muzak). At the W Retreat, music is more of an obsession.
First of all the infrastructure. Music is piped everywhere. Through high-quality Bose systems. The jetties are lined with speakers. They are sprinkled around the pool and dining areas. Each room has quad sound in the rooms and a sub-woofer (see picture below)! No other resort has sub-woofers in every room. The stereo is also piped to the back deck and the outdoor bathroom. The fitness centre provides high quality head-sets to listen to while you work out with disposable ear pads for hygiene (see photo below right).
The music is a big focus for the W chain and they have a Director of Music Michael Angelo who produces special mix play list for the W Retreat streamed from New York. The video on their monitors (in the room and around the resort) highlight various music artists. W signature music is available on CDs for sale at the mini-bar (see photo above). W Hotels Worldwide has also just released the W Hotels APP for iPhone allowing you to stream more than 40 hours of music for free (as well as book hotels and even order room service while you are at a W Hotel).
Keeping the music fresh is resident DJ (yes, 'resident'…add that to the list of 'Best Jobs in the World') Kit Diesel. He plays tracks at the bar at sunset and then moves onto the '15 Degrees' nightclub later in the evening. Mostly 'chill out' and 'club' music prevails, but when my wife and I came into the nightclub one night (before the younger set had started to arrive), he subtly and considerately shifted the mix to a funky selection closer to our generation (some Barry White). DJ Kit also offers mixing lessons and you get a personalised CD of your mixing session.
As the first W Retreat 'Best Of' from my tour, I must also note that, not unexpectedly, my visit there yielded a massive number of pieces to write about. The W concept from the outset has prized distinctive touches and creative service so I fully anticipated all sorts of curious distinctives. And the W didn't let me down. To date, the dominant resort in the 'Best Of' derby has been the delectable Four Season Landaa Giraavaru, but now the W stands shoulder to shoulder with them in terms of the number of total pieces I have lined up on each (hard to say definitively at this stage as a number of items still require research).