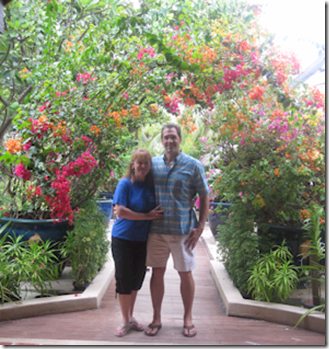 Kanuhura is the Bollinger of the Maldives.
My wife and I have enjoyed many a good bottle of champers in our time as we have savoured many varieties of Maldives resorts in our 9 visits. We have had budget Cava, vintage Crystal, even a surprisingly delectable Indian sparkling wine (Omar Khyaam). But the one we always come back to is Bollinger NV. It is subtly distinctive, tasty, and well crafted. If our current Maldives tour is like a champagne tasting trip through Reims, then Kanuhura is the much anticipated house of Bollinger.
The One & Only group really pioneered the notion of a super premium luxury marque in hotels. And it definitely kicked off the super-premium class in the Maldives with now veteran resorts Reethi Rah and Kanuhura. But in recent years, the Maldives has been a magnet for the latest bling showpieces in hospitality. Underwater restaurants, underwater spas, luxury sea planes, marine discovery centres. One big arms race to out do one another in jaw-dropping attractions. Kanuhura has not yet come out with such buzz-stirring features, but a conversation with General Manager Vladmir Scanu made it clear that they have some very imaginative thinking about how to further enhance the already first class Kanuhura experience.
A lot of the Kanuhura quality is understated. Subtle touches pervade like flowers under spa treatment beds where your face is poking through (why doesn't every spa in the world do this?). I get served lots of herbal infusions on my various spa visits around the world, but Kanuhura's lemon grass ginger tea was the first time I had to ask for the recipe. One of my favourite touches is the 'poolside sunglasses polishing service.'
In this soft spoken demeanor, Nature is a big focus and theme of the resort is clear (and I will be writing more detailed pieces in the coming weeks). Not just the aquatic type that is sort of a given for any Maldivian resort, but the terrestrial type. The nature of the island and what grows on it. They do Nature walks every Sunday and have such sophisticated orchid cultivation that they have their own variety of orchid registered 'Dendrobium Kanuhura'.
Kanuhura is a fresh, natural classic. And truly classic style never goes out of date.