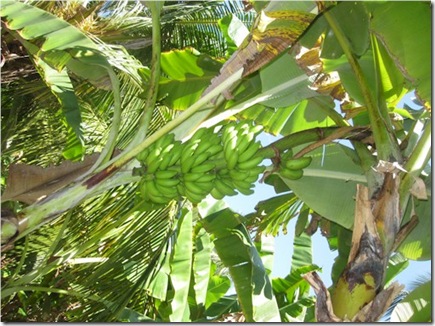 Who knew there were so many types of Bananas?
The One Show on BBC this week did a piece on bananas (minute 11:00 of the BBC iPlayer recording available for the next two weeks to UK residents) which highlighted their delicious diversity. And if you want personally explore their rich variety, then Adaaran Hudhuranfushi is the place to visit. In their own produce garden they grow 6 different varieties of bananas all which are served fresh in the restaurants.
We were able to enjoy them with lunch in treacle sauce during our visit (see below). But if you want to see some truly artistic banana creations, check out Laughing Squid.