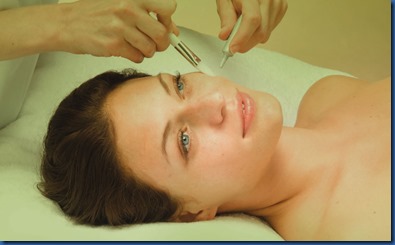 The pandemic COVID testing has introduced at least medical testing procedures to most resorts, but Heritance Aarah has extended medical grade procedures to its spa menus with an innovative range of diagnostics (see photo at bottom) and treatments.
A few examples include:
"Aesthetics – State of the art diagnostic scanning to pinpoint problems, allowing effective prescription of remedial medical aesthetic treatments. Reverse signs of ageing, reduce appearance of fine lines and resolve pigmentation problems. When you want to feel younger than the mirror is telling you, we have the solution."
"Medical Assessment – Unique predictive software provides the most comprehensive medical assessments test to detect current health conditions and evaluates future disease risk to drive prevention that will increase your health span, as well as your lifespan."
Other procedures include "nanoneedling" and "microneedling" for facials as well as "HIFU (High Intensity Focused Ultrasound)" for skin conditioning ("HIFU" is indeed a medical technique and in one of my previous day jobs heading up a med-tech company, we worked with HIFU for prostate cancer ablation).
The "Non-Surgical Facelift and Contouring" is also distinguished as possibly being the most expensive spa treatment available in the Maldives:
Upper Face Lift 60 min – $ 300.00
Double Chin Reduction 60 mins – $ 500.00
Mid Face Lift 90 mins – $ 800.00
Full Face Lift 120 mins – $1000.00
Full Face and Neck Lift 150 mins – $1500.00
Aarah is certainly putting the "treatment" into spa treatments.