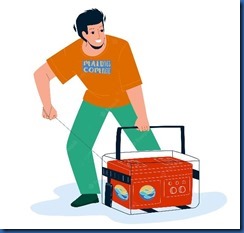 So why am I going full speed ahead into year 15? People continue to be surprised that I don't make a penny out of Maldives Complete…it is one big, expensive hobby for all intents and purposes. That might sound dismissive, but Seth Godin thankfully has a more eloquent perspective on it:
"Some people say "hobby" like it's a bad thing. In a race for more, it seems as though doing something you don't get paid for, something that requires patience and skill–well, some people don't get it…A generation or two ago, hobbies were things like paint by number or candlemaking, or perhaps a woodshop. That's changing. Not simply because computers allow us to be far more professional, but because the very nature of the output is different. This might be the golden age for a new kind of hobby, one that's about community, leadership and producing public goods, not private ones. Because it's so much easier to connect and because ideas multiply, the generative hobby gives us a chance to make a contribution, even (especially) when we're not at work. Sharing ideas, leading, connecting. Perhaps "generative contribution" is a better name for it."
Other examples of such hobbies are Wikipedia and Github. in fact, I've often thought of Maldives Complete as an interactive Resortipedia for the Maldives. Even the blog posts are mostly constructed to be used as referenceable info as opposed to timely broadcasts.