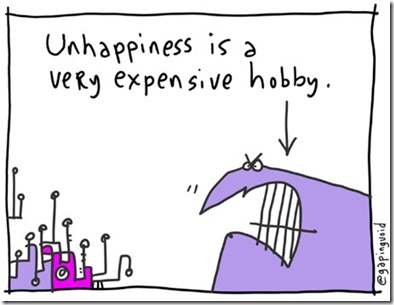 I still get asked 'Why do I do it?' And even with my 9 answers enumerated previously, this trip made me realise even more…
Adventure – I realised that my

trip

was more of an 'Adventure holiday' of discovery than an idyllic holiday of chilling out (which is a bit counter intuitive given the Maldives' fame for ultimate in relaxation). Asking why I do it is similar to asking why a mountain biker spends his holiday toiling over rugged terrain, or why a camper sleeps on cold hard ground or why an athlete goes to a boot camp. To many, the work and effort seems less vacation-like. To me, it's part of the allure.

Digital Vision – I've been focused on the Internet and its technology since the 90s when Microsoft "turned on a dime" to embrace it. It is a central part of my professional career, interests and expertise. I have my own interpretations and vision of the trajectories and issues in the still emerging digital world. And Maldives Complete is both my expression and experimentation in that domain. One dimension of a dynamic that intrigues me is the cataloguing of information. The conventional wisdom is that brute-force search engines are the end-all and be-al of information access, but I think the Internet world supports and calls for more models than this as the Google Search has a huge number of shortcomings and gaps. Search is not a Filter. It is a perspective touched on by Internet maven

Seth Godin

in his post "

Sort & Search

"…
"Search is powerful, essential and lucrative. Google demonstrated just how much value can be created when you let people easily find what they want. Sort, on the other hand, is easily overlooked and something that most of us can can work with. For example, the way a restaurant sorts the wines on the wine list at will have a dramatic impact on what people order. If you list the cheap wines first, people will probably end up spending less. And when your wine list migrates to an iPad and you let the diner sort by price, popularity and other indicators, consumption patterns will instantly change. Hotels.com, Zagats, Kayak and hundreds of other sites let you sort by quality, ranking and price. Not only does this change the way we choose, it also changes the behavior of the those being ranked!"
Fun. Earlier this year, my friend and prominent Internet artist Hugh MacLeod

published this piece

(see above) and it captured another reason. Working on Maldives Complete is fun. It might be an 'expensive hobby'…but the alternative is even more expensive.
I get a number of typical reactions to the these explanations and friend and artist Hugh MacLeod captured some very apropos replies to these reactions (see cartoons above and below). The first reaction I get to my calling Maldives Complete my "hobby" is that "It's an awfully expensive hobby." Well, yes, it is expensive…but most hobbies are. Golf, scuba diving, horse riding, restoring old cars, following Springsteen. As Lori says, I am a "Resort Spotter". Like a "Trainspotter" obsessed with research, finding and seeing every resort and every unique resort feature (and she is much happier being dragged across the Maldives than to obscure railway depots).
A second reaction is that I must be very "talented" to do the coding and writing I do. Quite frankly, the web page coding is not much more sophisticated that one could do after a basic course on HTML and ASP.net. The design is very simple and many have criticized. And the writing is well…more from the heart than from the trained hand. The key to the success of Maldives Complete has been its "completeness". Keeping all of the data fresh, up-to-date and accurate. That doesn't take any special skill or talent, just drive to get it right.