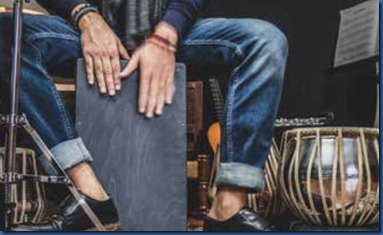 Soothing music is a staple of the spa experience, but The Patina has taken audio's therapeutic powers to new levels with its investment in IRIS "sound immersion technology":
As a key component of FLOW and catalyst to the Immersion menu, cutting edge biohacking applications allow guests to explore new ways of ensuring they look and feel their very best. Pioneering IRIS sound immersion technology triggers positive brain activation through audio, using an algorithm to split out and increase sound wave information to the brain. The process stimulates the brain- boosting high frequency Beta waves (13-30 Hz) dominant in our waking state and when we are alert, attentive and focused on a demanding task. This sound evokes an active listening brain state reflecting higher engagement and reward, and associated endorphin release – described by psychologists as a 'flow state'. Immersive sound brings neurological benefits ranging from improved motivation and performance levels to increased learning and feelings of wellbeing and personal fulfilment. By inducing deep relaxation, it has been shown to improve cardiac health by boosting heart rate variability. The sessions are delivered through patented IRIS Flow headsets in the relaxation area, either before or after immersions, to prepare or relax the body and mind, or as a complement to creative activities. Curated to showcase this unique collaboration, an exclusive IRIS x Patina Hotels playlist is now available via the IRIS – Listen Well mobile app. Simply download the app for free via App Store or Google Play, click on 'IRIS Library' and select 'IRIS x Patina Hotels' under 'IRIS-curated playlists."
The sound track doesn't just complement the treatment, but the sound is the treatment.