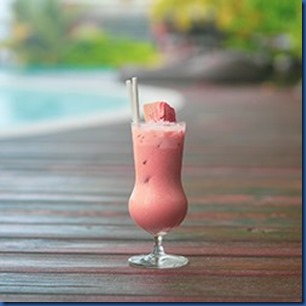 If there's two things I enjoy in the Maldives it is exotic flavours of local ingredient and the traditional cocktail of a Pina Colada. Now, Amilla has added another screw pine concoction mashing up these two into a Screw Pine Colada:
"Enjoy a Maldivian twist to your usual pina colada with the fresh flavours of our home-grown products. Our rum-based coladas are made with fresh screw pine juice and coconut water from our island – truly the taste of the Maldives in a glass."
A few these walking tree drinks and you might just be walking into the tree ("screw pines" as also known as "walking trees").