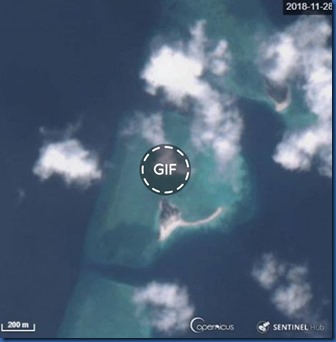 If you try sitting on the sands of the bay in the Maldives for too long, you might just find yourself in the bay itself. This very item was going to be a "Haven't Seen" until I found it on Facebook just a few days before my post.
"Only from a time-lapse like this you will see clearly how the Maldivian Islands change shape so fast. Lhaviyani Atoll Veyvah and Vavvaru (26-08-2015 to 28-11-2018)"
Still an opportunity for a resort to provide one. Resorts AaaVee and Mafushivaru's Lonobu have dramatically shifting sands, for example.