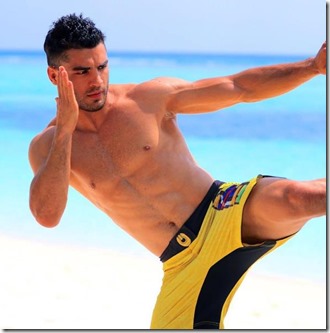 The World Kickboxing Championships conclude today, but the Maldives champ is Kanuhura with their celebrity guest kickboxing programme:
"We are collaborating with the famous fighter and world champion Irshaad Sayed, he is the patron of our martial arts academy. We have launched the beta phase in April during Easter and have received fantastic feedback from our guests. The private or group training sessions with Irshaad rank from beginners so pro level and can be purchased in singe sessions or package rates. Several fighters and trainers will be based on the island in the future, the project will be fully up and running by August 2017."
Yet another thing to get a kick out of the Maldives.