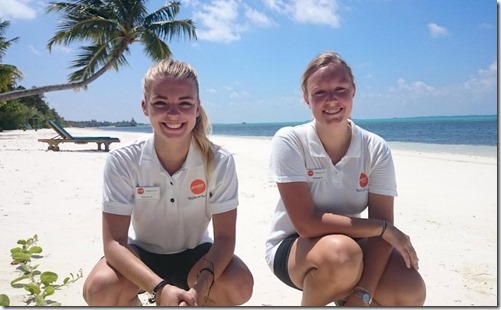 Danish Liberation Day today. And for those Danes who want to be liberated from the chills of the North Sea, then Canareef has just the sort of sunshine escape to the Laccadive Sea. They have partnered with Primotours to provide a special Danish treat (not the breakfast kind):
Direct flight from Billund (Denmark) to Maldives
Accommodation for 7 or 14 nights in Bungalows with half board
All-inclusive upgrade option
Exclusively focused on the Maldives for Primotours wintertime holidays
Danish representatives in country arranging excursions and servicing our guests (photo above features two, both named Emma)
Note: If you are interested in more details, see their website, but they only have Danish guests travelling to Maldives so their webpage is in Danish.
Den solrige side af livet!