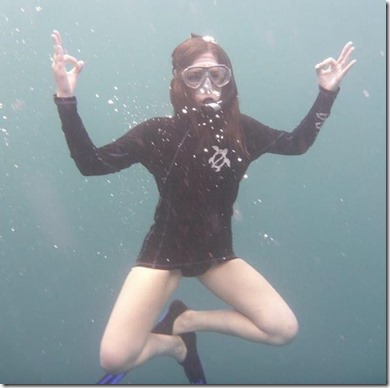 The Maldives has long been synonymous with honeymoon romance and spectacular reef diving. In recent years, it has established itself as a world class center for other things like Michelin star cuisine and top flight surfing attracting top talent to its shores. Its natural tranquillity has also turned it into a bit of a yoga haven. No premium resort is complete without sunrise and sunset yoga sessions for the guests. And its uniquely placid, reef-sheltered lagoons have afforded yet another opportunity for such Asanas practice – Underwater Yoga. So much so that the International Federation of Floatational Yoga (IFFY) are hosting their annual World Yoga Championships in the Maldives today. They are being hosted by the resort Apreelfulshi Spa and Villas. Below are a few snaps from the early qualification rounds.
Above and below, a top contenders in the Ladies Levitating Lotus (Heat 1)…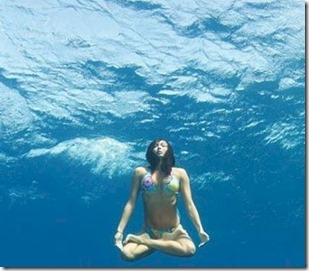 While below an entry in the Men's Seafloor category warms up for his heat (Quarterfinal-FInal)…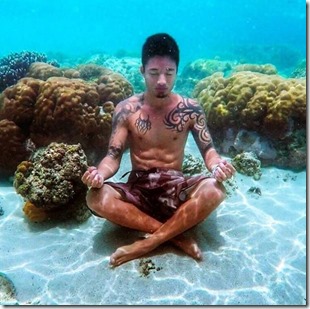 The shallow lagoons of the Maldives provide an ideal venue for the popular Semi-Submerged Padmasana (Semi-FInal round)…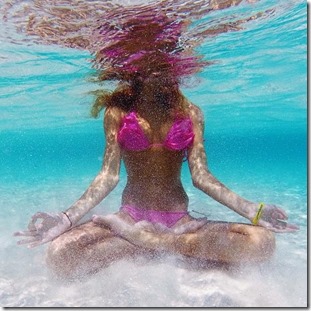 A number of demonstration workshops were also featured for aspiring fans attending the event. Below one of the master classes is led by an underwater guru…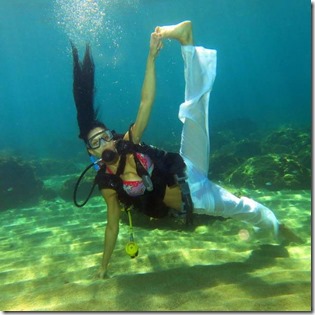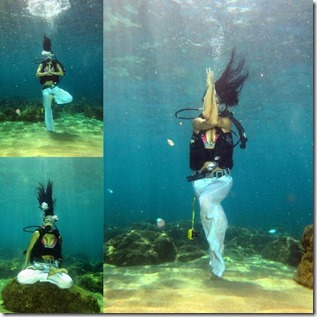 Namaste #1! Go team! Winning!