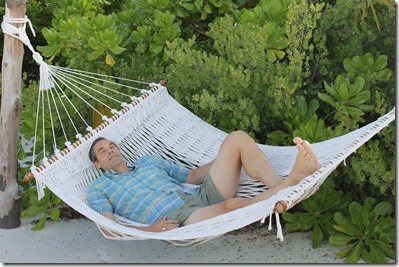 Kihavah King of the Swingers for Jungle VIPs.
I was particularly impressed during my stay at Anantara Kihavah that every villa was kitted out with a high quality hammock. Most resorts I have visited have communal pendulous pallets scattered across the resort. But also each villa deck has a sofa swings (see directly below).
Communal swings do abound throughout the resort with such exceptional models as their "best of" pool swing (see second below). And they even have the increasingly de rigeur lagoon swing (see bottom).