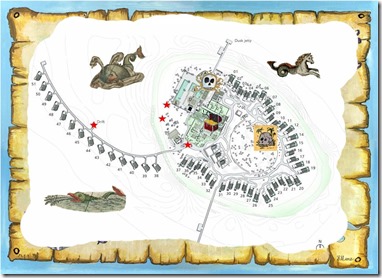 Happy Easter! If the Easter Bunny didn't bring you enough eggs, then maybe you need to go hunt for them. When our kids were younger, we not only organised treasure hunts on our Maldives visits, but we organised Easter egg hunts at our house or church before we tucked into our traditional Easter dinner of roast lamb and Lori's famous carrot cake.
Park Hyatt Hadahaa offers a gastronomic treasure hunt every day (including eggs, though not the chocolate version), with their "Culinary Indulgence". For $670 per couple, you are treated to 5 meals (breakfast, lunch, afternoon tea, evening cocktails with canapés, and dinner) at assorted special locations around the island.
Fortunately, I pilfered a treasure map about from a scallywag rogue indicating where the culinary treats and treasures can be found.
Happy hunting.