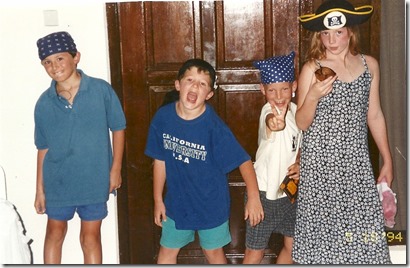 First comes honeymoon, then comes babymoon, and then comes familymoon. Kids don't have to be the end of romance when romantic paradise is a great destination for them too. Our own Maldives history was years of family holidays to various resorts there so we've amassed a fair number of tip and tricks for enjoying a week on some remote island in the middle of the Indian Ocean.
I was inspired to jot our favourite advice down after reading Constance's fine blog post "5 tips for taking kids on a luxury holiday"
Tips on packing for a luxury family holiday

Encourage them to keep a travel journal

Get to know your hotel concierge

Book a trip to celebrate a special occasion

Make travel an educational as well as a fun experience for kids
Our own Maldives-specific recommendations centre on two key dimensions of distinctive entertainment and excitement – snorkelling and adventure.
SNORKELING – The main event in the Maldives is snorkelling. Part of its appeal is its easy accessibility to people of all ages and abilities. Even poking around the coral croppings in the 2 feet deep lagoon shallows can be a delightful experience watching a menagerie of sea life. Still, even for kids comfortable with water and swimming, the activity of snorkelling throws in a few more variables which can frustrate. And if kids get too frustrated right off the bat, then their whole attitude can be turned adverse and they can balk at the participating the entire holiday.
Practice Snorkeling –The biggest thing to get used to is snorkelling itself. The notion of the nose being covered and breathing through the mouth can be awkward for not just kids but neophyte adults. If you have the opportunity to try out a mask and snorkel in the familiar confines of a local pool or even a bath tub, it can get your child ready for this contraption before the holiday itself.
Try Goggles – If snorkelling is, for whatever reason, too difficult or daunting for your young one, then try swim goggles. Our first couple of days, our young son preferred just using his familiar swim goggles for the underwater explorations in the lagoon. He had to hold his breath underwater, but he was okay with that. Eventually, he got so entranced by what he saw, it gave him to motivation to figure out the snorkel gear so he could keep his head under water longer.
Prepare them for Salt Water – If your child has not had a lot of experience in the ocean itself, then before snorkelling be sure to just have a play in the water. This frolic will get your child introduced to two irritations of the sea – salt and sand. If they jump right into snorkelling and they have some difficulty with it, then the added irritations of salt and sand can tip them over the edge in terms of frustration with the whole thing.
Prime their curiosity – Take a trip to the aquarium or show them a video like "Blue Planet" to pique their curiosity and interest (and definitely don't have them watch "Jaws"). There is always something magical to see a picture of something and then later to find yourself in and amongst the real thing.
No touching – Remember…no touching. Especially young children may be tempted to reach out and "pet" one of these lovely sea creatures. Most fish will just be startled away, but some (eg. Trigger Fish) can take an extended finger very near to them as an invitation to have a chomp (and since these fish have jaws designed to crush coral, they can do some pretty good damage to a little finger).
Share your sightings – One of the most common phrases heard around the resort is "What did you see snorkelling today?" The Maldives Complete

Snorkel Spotter

gives your kids a way to log their special spottings with the whole world.
HIGH SEAS ADVENTURE. The mystique of tropical paradise is most colourfully portrayed through the extensive oeuvre of "pirate" tales of exotic adventure. Tapping into the swashbuckling vibe can be a fun way to spice up the trip…
Read books of tropical adventure – In fact, a great way to pass the long haul flight or have some quiet family time. The classics include "Treasure Island" and 'Robinson Crusoe", but I would also recommend "

Island of Blue Dolphins

" and "

The Map to Everywhere

".

Do a treasure hunt – Some resorts like

Jumeirah Vittaveli

and

LUX Maldives

have their own special treasure hunts set up for young guests. But you can always DIY your own (the photo above was taken from our very first trip in 1998 to "Laguna Beach" resort, now Velassaru, and the treasure hunt we concocted with two other boys our kids befriended that trip). A small bag of sweeties as a treasure and a few imaginative clues posted around the island is all that is required.

Play Pirateer – A bit of swashbuckling parrying over a post-prandial night cap, "

Pirateer

" was our family's favourite after dinner board game during our Maldives' trips. It is very simple and the board and piece (removed from the box and put in a small bag) take up very little space or weight. Suitable for quite young ages and fun for adults.