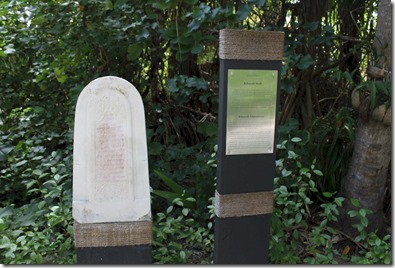 "Water, water everywhere, but not a drop to drink…" – The Rime of the Ancient Mariner
World Water Day today celebrates the precious commodity that is water. The magic elixir that makes our 'blue planet' teeming with life.
When a human being is left without food, shelter and any resources, it will die first from lack of water. One doesn't necessarily think of the Maldives as a desert of water and yet it is probably as a precious here as anywhere on the planet. The vast majority of the county's water supply has to come from desalination. Some rain water does fall on the land and get captured by natural aquifers. But modern Maldivian society long ago outstretched the capacity of these natural resources. You can still find these water relics around standing testimony to a society that cherished many precious natural resources not least of which was the water that surrounded it.
One of the best examples on a resort island of the old school water supply is the ancient well on Anantara Kihavah. The resort has reserved the site and put up a special information plaque for visitors…
"During the 16th century traditional Maldivian methods to obtain fresh water on uninhabited rural islands including digging a hloe in the ground by hand. This method was limited to suitable types of ground only, such as clay, sand, gravel and mixed soil where only small boulders were found in the ground."
Adjacent to the well is another related memorial to antiquity, the "Kihavah Gravestone"…
"According to the script on the Kihavah gravestone it dates back to the early 18th century and would have been crafted locally during the reign of Sultan Ibrahim Iskandhar. The stone offers a glimpse into this island nation's history during a time when such beautiful coral carvings were typical. Though uninhabited until recently, Kihavah Huravalhi Island would have been visited by islanders from the neighbouring islands and atolls to collect fresh drinking water from the well, wood and palm trees leaves for use in everyday Maldivian life, as well as to harvest the Kui Ruh palm trees for young coconuts. Kihavah means 'young coconut'. In addition, the tranquil isolation of the island provided an ideal sanctuary in which to cleanse the body. During one such visit to take a bath. Ms. Aiminaa Faami passed away. She was buried where she died, in accordance with the customary practice at the time. The gravestone marks her death as 1227 in the Chinese Lunar Calendar."