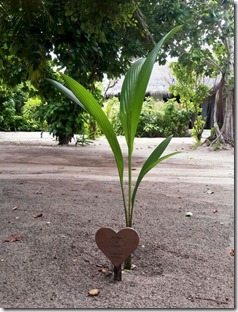 The first day of spring today as we passed the Vernal Equinox. A natural cause for celebration (especially up north) as the days now get longer than the nights. This celestial event is celebrated in a number of ways from throwing coloured powder (for the Hindu Festival of Holi) to balancing an egg (ancient Chinese belief says that you can stand an egg on its end on the first day of spring since due to the sun's equidistant position between the poles of the earth at the time of the equinox, gravitational forces are balanced out).
But spring is especially a time of sprouting and rebirth. The baby lambs have started emerging on the farms in our area. The Mirror describes, "Spring equinox is symbolic of rebirth, renewal, and growth, and in ancient Italy, it was traditional for women to plant seeds in the gardens of Adonis on this day. The custom persists in Sicily, where women plant seeds of grains – lentils, fennel, lettuce or flowers – in baskets and pots. When they sprout, the stalks are tied with red ribbons and the flowers are placed on graves on Good Friday, symbolising the triumph of life over death."
A number of resorts have offered tree planting on their property, but a few have stopped (running out of space) and others don't support plaques. I appreciate that such commemoratives need to be done with taste and aesthetic sensitivity, but I do love the notion of being able to leave a positive part of yourself after your departure. Giving a people commemorative opportunities builds the sense of connection to this paradise and a reinforces an enduring empathy and support for its environmental challenges.
Sun Siyam Irufushi does support tree planting accompanied by simple wooden plaques noting the special occasion of the visit (cost is $300).
May your spring blossom with the vibrant colour of the Maldives wherever you are.