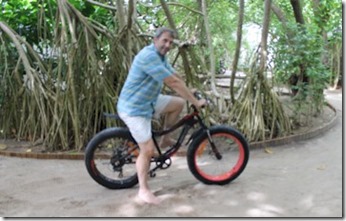 The busiest travel day of the year today. At least in the USA. The day before Thanksgiving and EVERYONE is trying to get home. While Christmas might be a bigger season and holiday, more people go home for Thanksgiving than they do for Christmas. Hence the term "Homecoming". As in "Homecoming Queen" and "King" who are part of the festivities for the typically biggest high school (American) football game of the year which is played on Turkey Day. While Mom is preparing the feast, everyone in town heads down to the game assured that every one in town, including their friends who have moved away, will be there.
As you can imagine, getting half of a America back its home base in one 24-hour burst results in a bity of transportation mayhem. Immortalised in the classic comedy film "Planes, Trains and Automobiles".
None of that stress in the Maldives even on whatever their biggest travel day of the year is. Few planes (limited to Male and a few scattered islands), absolutely no trains, and even fewer islands with automobiles. For the biggest resort islands, the transportation of choice is buggies and bikes.
We've been on a number of bikes (Reethi Rah, Soneva Fushi, Gili Lankfushi) and the biggest challenge is riding them in the softer sand (though for these islands most of the pathways are quite firm). Not an issue for JA Manafaru who has the specialty "Fat Man" models with extra wide tyres for both a softer ride and more ease going through softer terrain. They sort of have a vintage roadster vibe.
Coco Bodu Hithi also has them, but Manafaru had kid versions (see below).